I just flew back this morning from a quick weekend trip to visit my friend April in DC. It was a lot of fun, though not the victorious visit we had planned…in light of the recent election, things are not as positive. I am having a hard time—I'd BEEN having a hard time, and the stress of this election was like a giant elephant in the room. I'm genuinely afraid for our country and for our planet. It's a time to be alive, isn't it? I keep trying to tell myself that it'll be okay, that our government has all manner of checks and balances, that people have lived through worse (for sure this is true!).
But! We had a wonderful time, and I'm going to focus on the positive this week (quartet concert, Thanksgiving around the corner, wonderful loving friends and family!) and move forward. I won't be quiet, I won't stand down, and I won't accept hate as okay.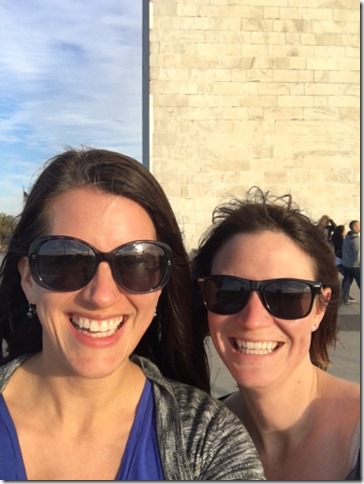 It was windy by the Washington Monument! Anyway, we walked all over, until I couldn't walk anymore, we saw a bunch of monuments, the zoo, we hung out and just chatted, we had good food, good beer, and even went to see the National Symphony play at the Kennedy Center.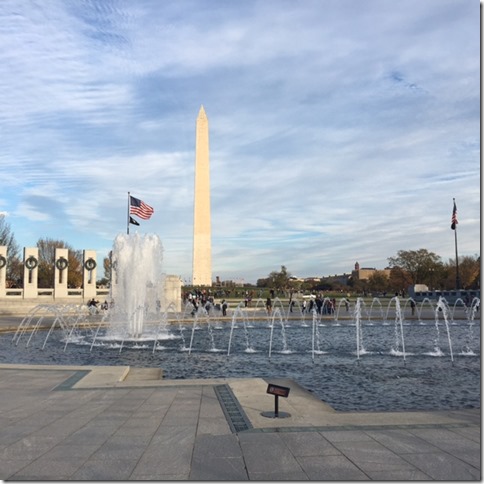 We were at the World War II memorial on Veteran's Day. It was very moving and emotional.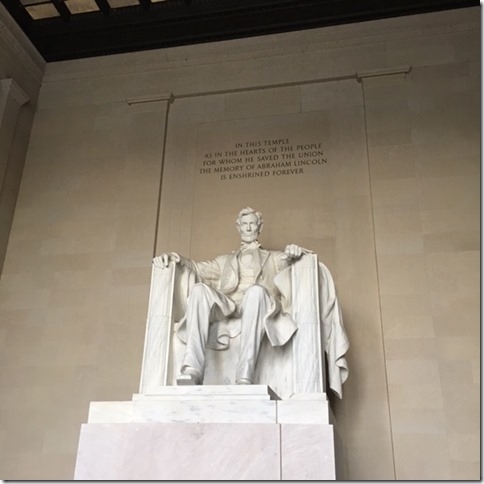 The Lincoln Memorial.
Look at that beautiful sky.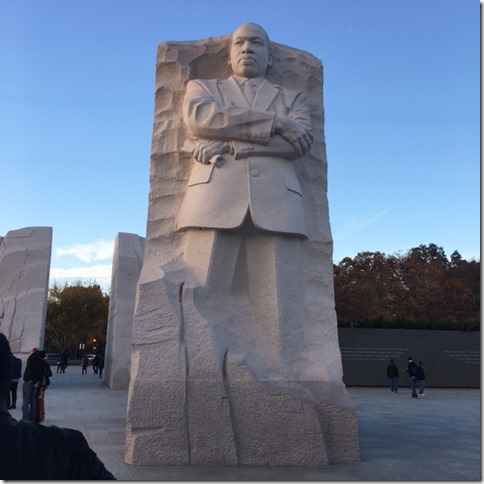 Martin Luther King, Jr. What would he be thinking today? Unlike many on the internet, I'm not going to assume I would know.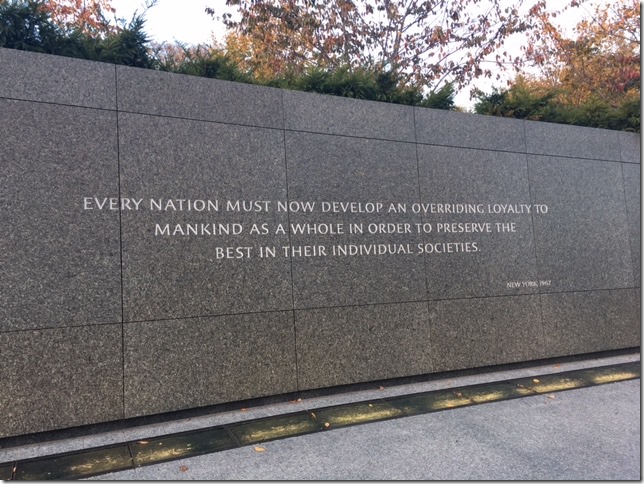 Maybe he'd be thinking about one of his famous quotes though. Or who knows! I do think he'd be out there on the ground though, protesting, marching, bringing people together to fight for what is right.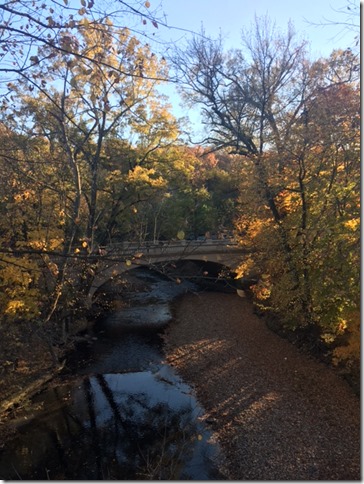 Maybe we'll have winter this year…but at least we finally had a lovely fall. Well, in that the leaves turned.
I'm off to practice. It's hard, to act like it's business as usual, but yet, it is. The world is changing around us, and we don't know what the future will bring, but life goes on.