I love the feeling of getting a great workout done in the morning.  I met with Mike this morning and he made me do all manner of squats, walking squats, and tons of shoulder exercises.  I also did a lot of side planking.  I am now ready to face my day!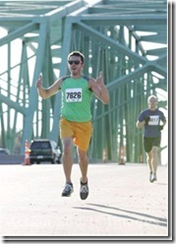 (scary stalker picture)
Note how when Mike runs he actually leaves the ground.  Yesterday I was complaining about my running skills and Chris said, well you should have Mike coach you.  I said I didn't want to pay for that…and he does occasionally make suggestions.  I just know I will go and run on my own but I won't lift weights.  And without the weights I wouldn't be quite as awesome.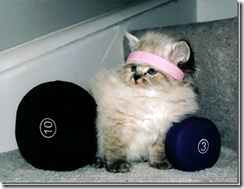 (I've used that before, but I still love it)
Okay, hate to blog and run, but I gotta go rehearse.  Don't forget the concert is tomorrow night and you can all watch it!   (If you do, please let me know!!)