I haven't mentioned my dad's bike trip lately, and a lot of people ask me about it.  Yes, he's still on the bike.  He was in Texas for a LONG time (since September 20, according to twitter)…in fact, still is in Texas, though he is now very close to New Mexico.  There he plans to visit a cousin for a few days and then continue on to Phoenix, where my sister Leslie lives.  I think that might be the end of the road for him, but I'm not sure.
(Previous blog posts in case you missed them: Bike Trip, From South Carolina to Phoenix by bike, Cross Country Solo Bike Trip)
Some of my favorite tweets from him:

Other things people have asked:
Did he train for this?  Well, yes.  He's been riding bike his whole life, and has been doing long trips for many years now.  Before this however, his longest trip was for a week.
Where does he stay the night?  He camps.  He has a little tent and sleeping bag with him.
Will he ride back?  No, most likely he will take a plane.
How will he get his bike back?  Ship it.  Or check it on the plane.  Evidently there are boxes you can put a bike in.
Any other questions?  Ask in the comments and I will answer, or perhaps my dad will 🙂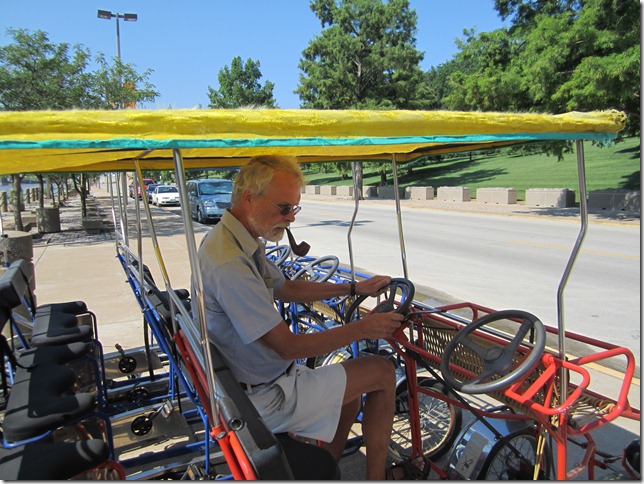 If he were riding this cross country there would be far more room for luggage…