All right.  So we FINALLY got to do some actual, real, down to earth, wedding planning.  Oh yes.  I'm talking about cake tasting!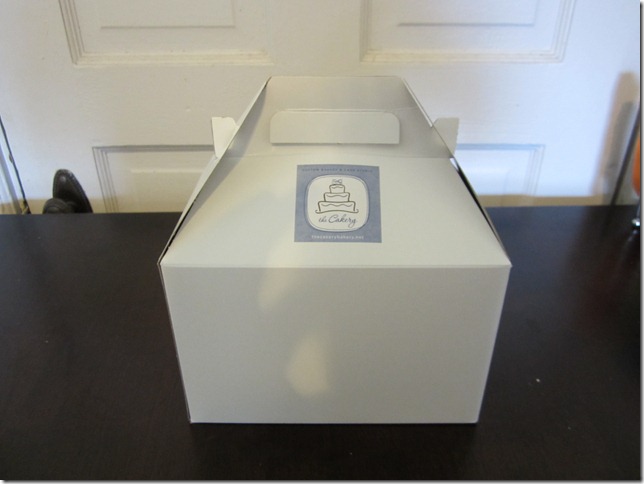 The Cakery gives you a to-go box of up to four flavors to taste at home.  If you like it, then you can go back to do the rest.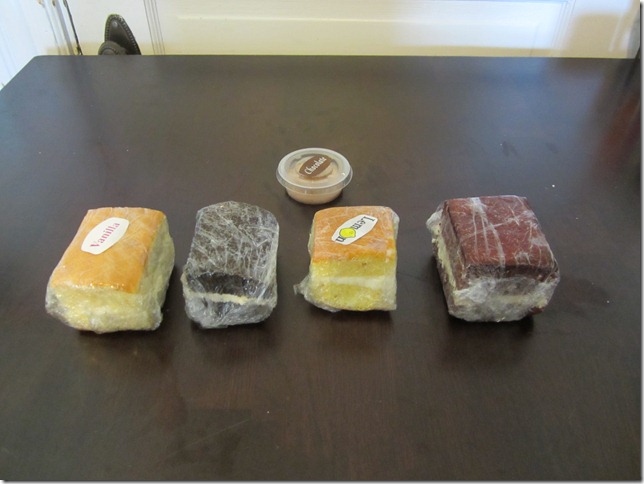 French vanilla, chocolate, lemon, and red velvet.  Those were all filled with vanilla butter cream frosting.  And that's a side of chocolate frosting.
Can you believe this was all complimentary?  Does it make you want to pretend you are engaged to get free cake?
Let the tastings begin!  I pulled out my cake plate for the honors.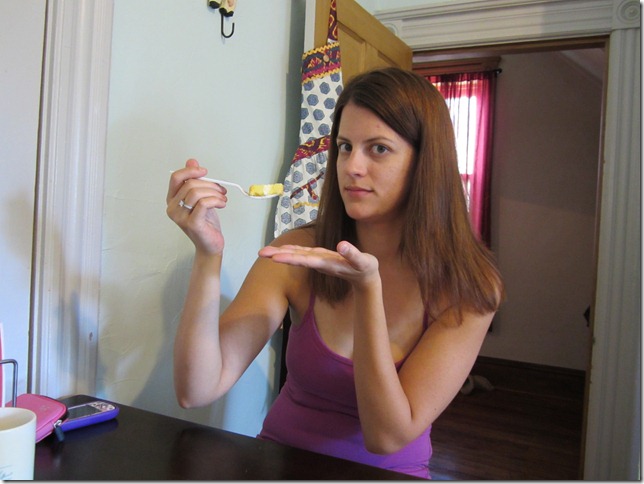 Verdict:  Cake tasted great!  I liked the lemon best, Chris preferred the red velvet.  Our wedding cake choice will likely come down to price though.  We'll see!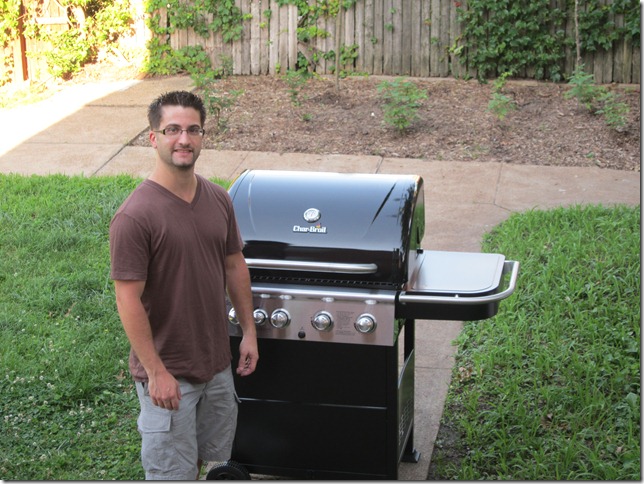 Oh, and here's the new grill.  That's Chris acting proud.  Or something.  Constipated?  I told him to try to think of something happy.  I guess he couldn't…I wonder if he would have the same problem producing a proper patronus?