Are you a local reader (St Louis area) and want a chance to win a free entry to a 5k? What's better than running for free? Running a race for free! Read to the bottom to see how to win a free entry (it's really easy to do!)
Event: CDM Presents Mind and Body 5k Run/Walk and Wellness Expo
When: Saturday, May 28, check-in begins at 7 am, race at 8 am
Where: Cardinal Ritter College Prep High School, 701 North Spring Avenue, St Louis MO 63108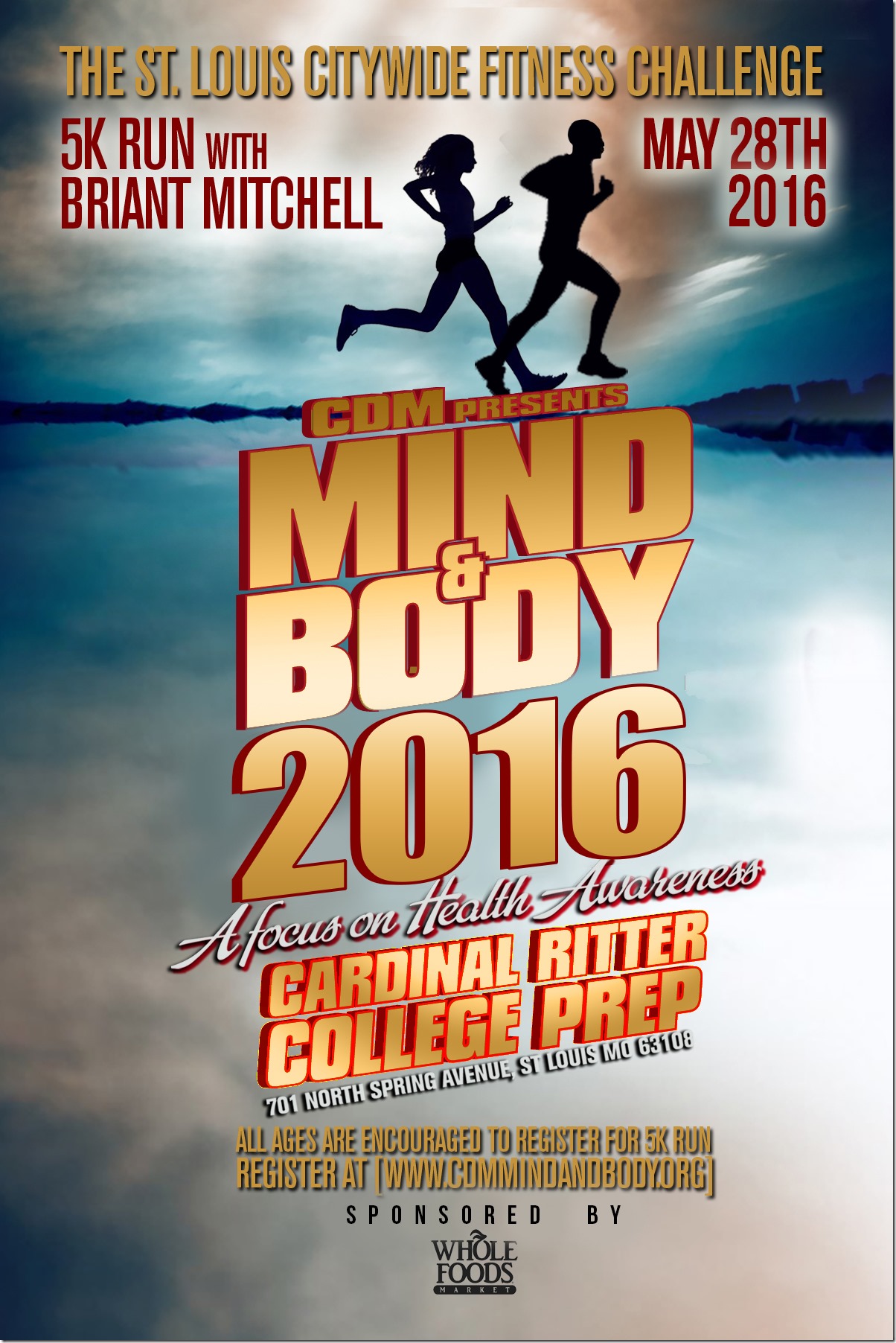 I think the story of how this event came to be is a good one:
The event founder, Cynthia Ringo, is a pastor and a health advocate. She founded this event four years ago after a life course change and she found herself as a caregiver for her husband who had a stroke and developed vascular dementia as a result of this stroke. She was urged by the doctors and her support circle to make sure that she took care of her health while fulfilling her caregiver responsibilities. So, along with about 15 other women at the church (Christ Deliverance Ministry), she began a quest on being the healthiest that she can be while inspiring others. As a result, this group of women lost over 600 pounds collectively, in about 18 months. This group's age range spanned from 21 to 65 and included two breast cancer survivors. The first year the event was held just to support this group and other people in the community who decided to take their health in their own hands. It has since grown into a city wide event with support from the St. Louis community and businesses alike.
So! If you would like to run this event, I am giving away one free registration for the 5K. The giveaway runs through Friday, May 13 at 5 pm. Simply leave a comment letting me know you are entering, and make sure to include your valid email address. I will choose a winner randomly and notify you shortly afterwards. Good luck!
P.S. I won't be able to run this year because of a short trip, so I won't see you there, but I hope you enter to run and have a great time