Did I mention we booked our honeymoon?  Am I supposed to share these things?  Don't worry, you're not getting to see the DRESS until after January 2.
Here's what we've booked: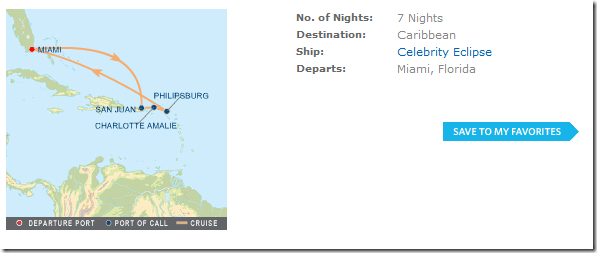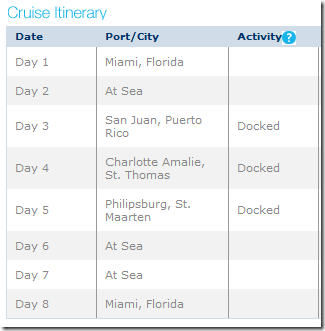 That's right…surprise, surprise, it's a cruise!  We booked a balcony in Aqua Class, which is a slightly fancier than usual class.  You only get one honeymoon, right?  And Chris managed to finagle a paid week off, so that's even better.  I am excited!  I may wear my wedding dress the entire week.  (Is that wrong?)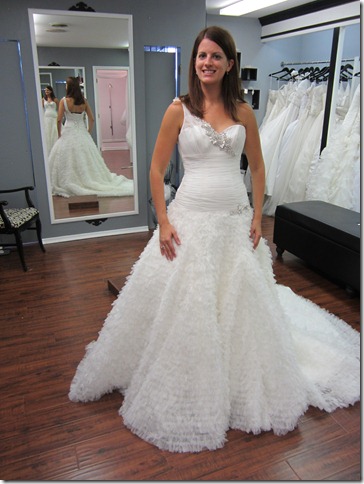 When I tried this on, I asked the saleslady how many swans died to make that dress.  No, that's not my wedding dress.
Wedding planning update (if you're keeping track):
We just ordered our invitations!  They are going to the printer soon…I cannot WAIT to see them (squeals like a little girl obsessed with paper.)
Also can't wait for the engagement photos…
And the honeymoon is (partially) booked!
The next few steps include FINALLY getting the bridesmaid dresses and starting to look at wedding bands.  We also need to do some things for our ceremony (there's a questionnaire our officiant needs back that we have had for months but haven't filled out…it has some questions about feelings and stuff that is not our strong suit so we're avoiding it) and then order a few things from etsy I've bookmarked but just haven't gotten to yet.  Can I mention how much I LOVE etsy.com?  So far we've gotten our invitations and my earrings there, but we've got a couple things planned on, plus maybe our bridesmaid or groomsmen gifts may come from there as well.  If you haven't been, I highly recommend it (you WILL spend hours though.)