I know, I know.  More cookies.  But these have to be blogged about!
Evidently these are also known as "Crack" cookies.  I got them from a friend at my cookie exchange party last year!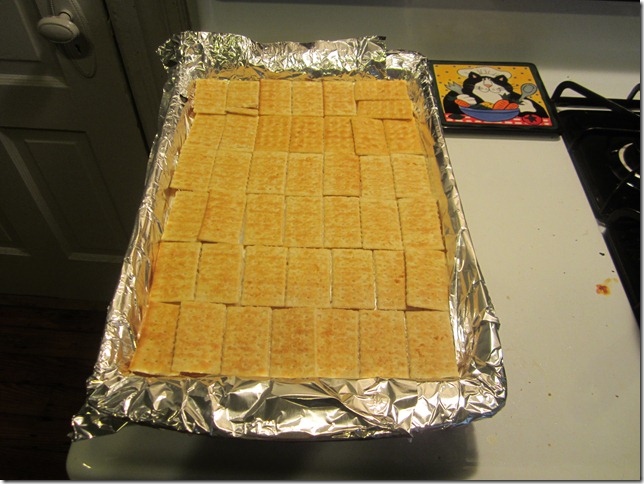 One sleeve of crackers laid out on the foil wrapped pan.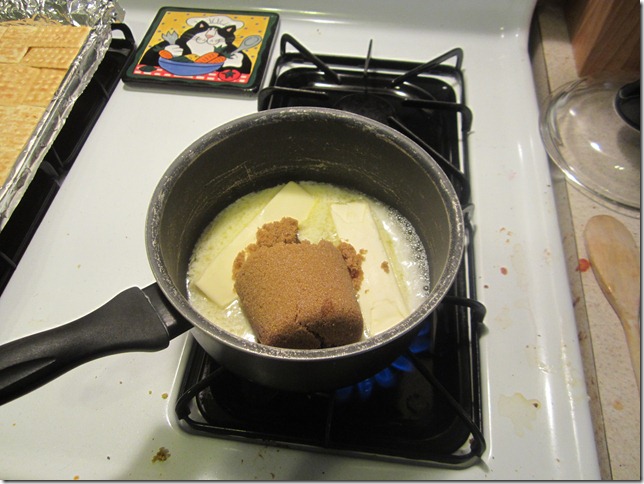 Nothing is better than butter and brown sugar.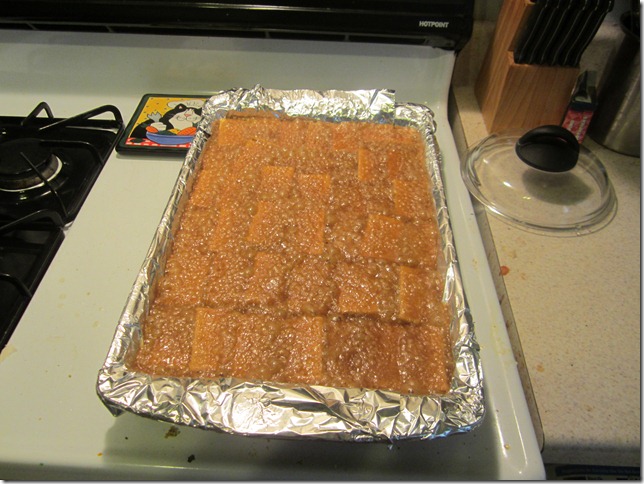 Unless it is butter and brown sugar, caramelized, and poured over crackers…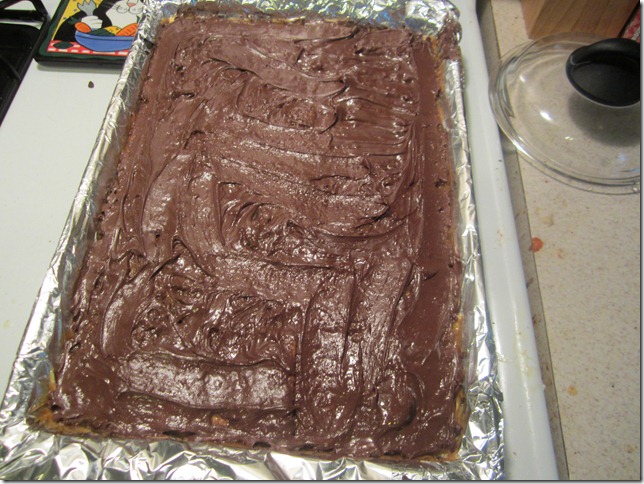 Oh wait!  Topped with chocolate.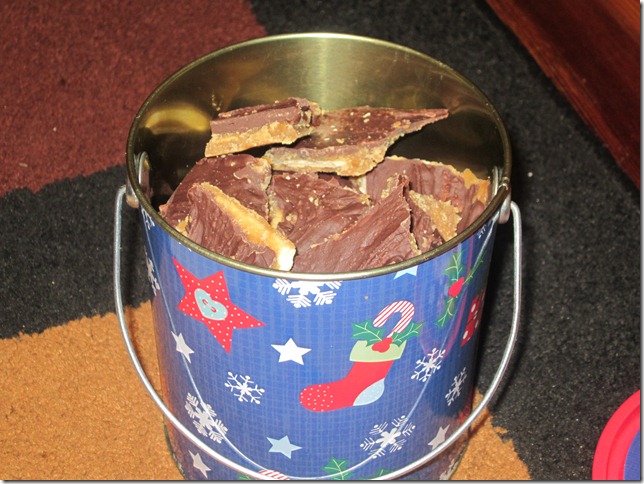 "Cracker Cookies"—courtesy of Betty Hogan
Ingredients:
1 box Club Crackers
1 cup dark brown sugar
1 cup (2 sticks) butter
1 12 oz package MINI chocolate chips.
Preheat oven to 400 degrees.  Line an 11 x 15 cookie pan that has a lip with foil.  Cover foil with one layer of crackers, breaking to fit bottom as necessary.  Heat sugar and butter together in a saucepan and bring to a boil, stirring constantly for about 3 minutes.  Then pour and spread mixture over crackers while hot.  It will seep in and around the crackers and that is okay.  Bake for 5 minutes in 400 degree oven.  Remove from oven and sprinkle mini chocolate chips all over.  As chips melt spread evenly with a spatula.  Place in refrigerator to cool.  When very cold break apart in large pieces peeling away the foil.  Then break into smaller serving size pieces and store in covered container in refrigerator.
Note:  the unevenness of the pieces makes these cookies attractive.  Do not expect to break them into the shape of the crackers.  Also, you must use MINI chips.  Regular sized chips do not melt appropriately.
Hannah's note:  I only used one sleeve of the Club Crackers.  This means I need to make these again, over and over.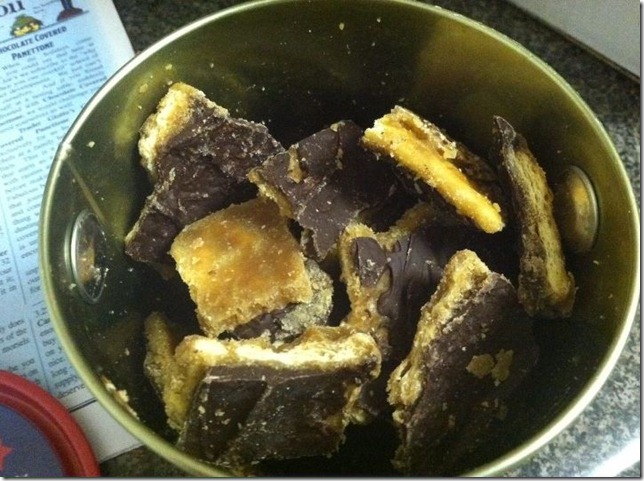 I sent these to Fashion Fitness Foodie as part of the Great Blog Sweet Swap.
You might be asking yourself, why does Hannah complain about her weight, and then complain about having too many cookies around all the time, and yet keep making and eating cookies.  You might be asking yourself that, but if you were, you should stop asking.  You know I'm crazy.