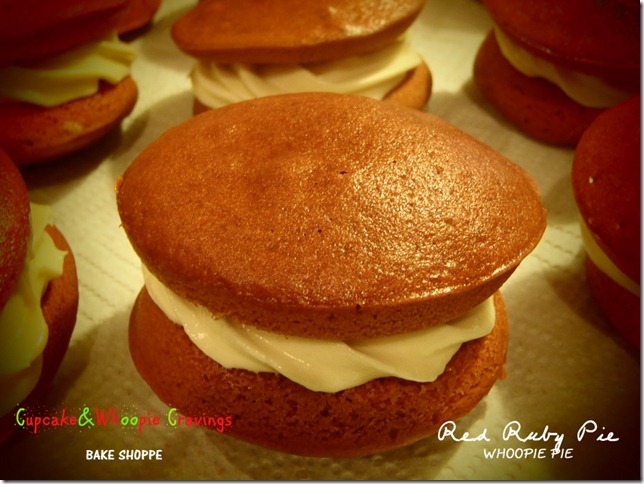 Now for something completely different than this morning's post.
And…this probably isn't a diet friendly blog post.  Just a warning!
About a week ago I got an email from the Cupcake and Whoopie Cravings Bake Shoppe that a box of goodies had been shipped to me. I was thrilled! I was told I was getting some cupcakes and some whoopie pies.  Angela (the owner) also sent some pictures of what the goodies should look like, in case the icing didn't quite survive the travel from Philadelphia.
I waited with bated breath for the arrival.  Finally the FedEx man showed up!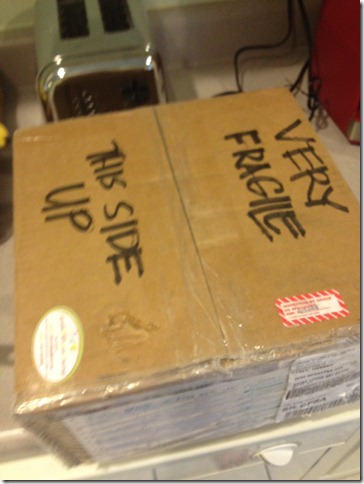 Sadly the cupcakes didn't look quite as pictured.  I had promised I wouldn't hold that against them—I didn't expect the cupcakes to travel well.  The whoopie pies traveled great though.
I knew that my opinion alone wouldn't really matter, so I enlisted the help of Chris and some other friends to try them out.  I tried a whoopie pie, one of the peanut butter banana cupcakes and part of a lemon cupcake.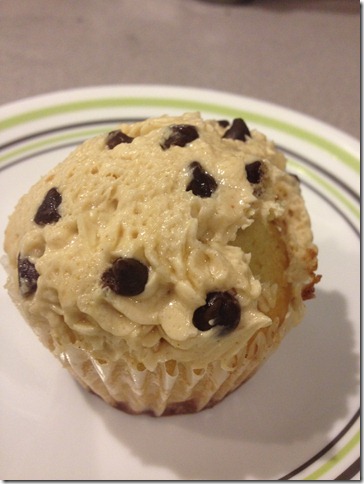 My picture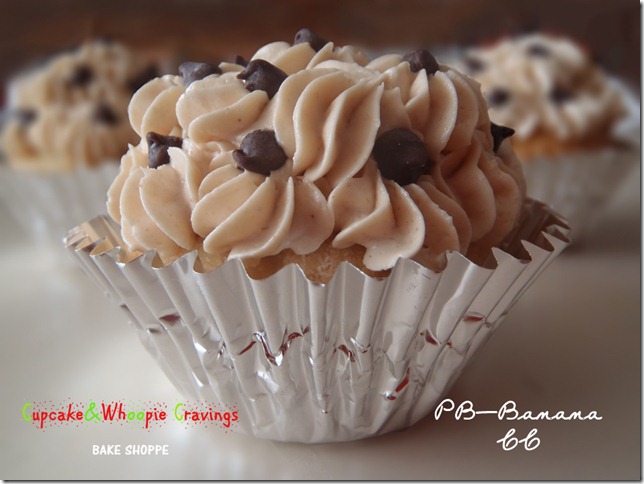 What they looked like fresh!  A little more appealing…but good either way.
Anyway, what did we think, you're asking.  Overall, these are DELICIOUS!! I loved the size of the cupcakes—perfect for one.  Sometimes bakeries make those gigantic cupcakes with tons of icing and junk, and I prefer this sort of cupcake—smaller, with a nice amount of icing but not over the top.  The lemon flavor wasn't cloyingly sweet as is often the case, and the peanut butter banana was a great combination of flavors.  All of the cakes were really moist too.
(I'd say the size is perfect for those who want dessert but not too much.  Maybe they are diet friendly after all!)
As far as the whoopie pies, I'm not a huge fan of red velvet generally, but it was a great representation of that flavor.  If you like red velvet, you'll LOVE them I'm sure! My favorite part was the cream cheese icing, and is always my favorite part of red velvet cake, if I'm "forced" to eat it.  Melissa, a native New Englander, said that whoopie pies are a Maine thing, and are usually chocolate, but she thought these were delicious.  Jen said the same, but wished they had more icing, and didn't like the cream cheese icing as well as regular icing.  But everybody agreed the treats were great, it's really just a matter of what flavors you prefer best!  I see the company has seasonal flavors as well.
If you live in the United States, the company will ship whoopie pies to you, and if you live in Philadelphia (I know some of you do!), Delaware or New Jersey you can also have cupcakes shipped to you.
Okay, it's giveaway time!  The company is giving two travel coffee tumblers to a lucky reader!  U.S. Shipping Addresses only, I apologize to any international readers.
GIVEAWAY IS NOW CLOSED.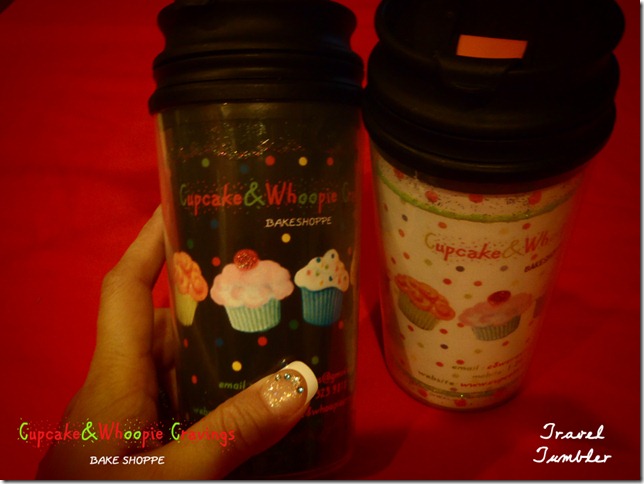 How cute are these??  I wish I could win them!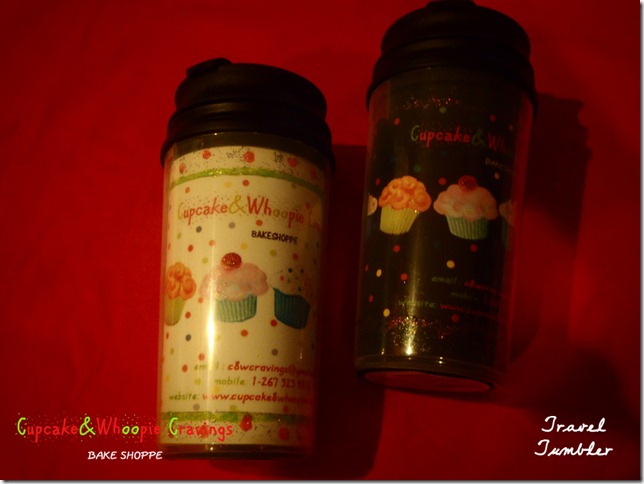 Three ways to win (leave a separate comment for each entry.) (and if anybody wants to donate their tumblers to me when they win I would be eternally grateful as we are constantly misplacing that sort of thing.)
1.  Visit their website and tell me what goodie you would most like to try here in the comments.
2.  Visit their facebook page and "like" it.  Leave a comment here saying you did so. (You can Like mine too while you're at it 😉 )
3. Tweet "I just entered to win two coffee tumblers from cupcake and whoopie cravings at hannahviolin.me @hannahviolin " and comment here that you tweeted.
Oh, and if you decided to order something from the website, you'll get another contest entry, so tell me that as well!  So technically up to 4 chances to win.
Contest ends on Monday, August 27 at noon CST.  Good luck!  GIVEAWAY IS NOW CLOSED.  THANKS FOR ALL YOUR ENTRIES.