The other night I went to a new Mexican Restaurant named Gringo in the Central West End with a friend. I noticed it a few weeks ago when I was at Pi (LOVE PI) and wanted to return to check it out. Leslie had been visiting at the time, and since she's from Phoenix (home of thousands of excellent Mexican Restaurants) I didn't go with her, but with another friend.
The first thing we noticed was that they have margaritas ON TAP. The waiter told us that the margaritas are mixed and then set up to go into the line (these are technical terms, don't get too confused) so that no more mixing is required. They had two kinds on tap and then also numerous other kinds that they will mix for you. We tried the ones on tap, and they were very good (and a better value for your $$.)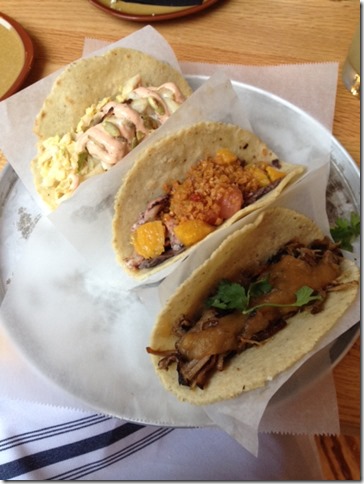 The second thing we noticed was that there is a grasshopper taco. We were assured that the grasshoppers were free-range and organic, and the description of the taco was "like the texture of oatmeal with sunflower seeds on it." I was intrigued, but decided to save that taco for a later visit—instead I chose a pork taco, a calamari taco, and a fish taco. We also split an order of the guacamole which is made tableside. It was delicious as were the tacos. I will be trying the grasshopper one on my next visit since I was impressed by the quality of the "normal" ones.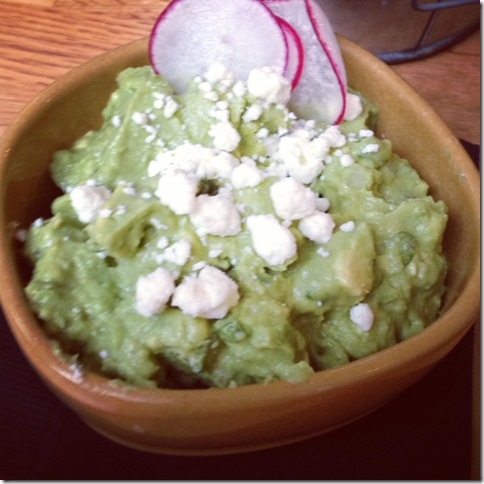 Overall it was a great meal! Fairly reasonably priced and very tasty. As usual I ate too many chips and guacamole/salsa, but it was a great evening.
I recently went for a run, and decided to sign up for a Fourth of July race downtown. It's 4 miles and I'm not really ready for it, but I figured it'll be a good time, and I'll be just fine, and unlikely to come in last place.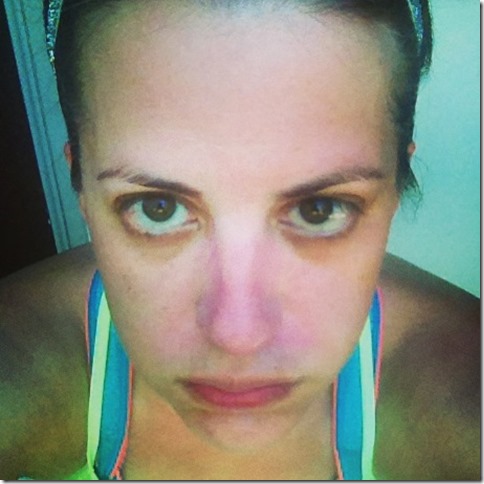 Oh, and I don't believe I ever shared this picture from the mall.