The past few years I've been hosting a "Cookie Swap Party" but this year I figured, you know, I've got enough on my plate with Thanksgiving, I don't think I'm going to host a party. Plus I shouldn't have all those cookies around the house anyway, what with my constant complaining of wanting to lose 10 (now 20) pounds.
But yet…
This was so much fun.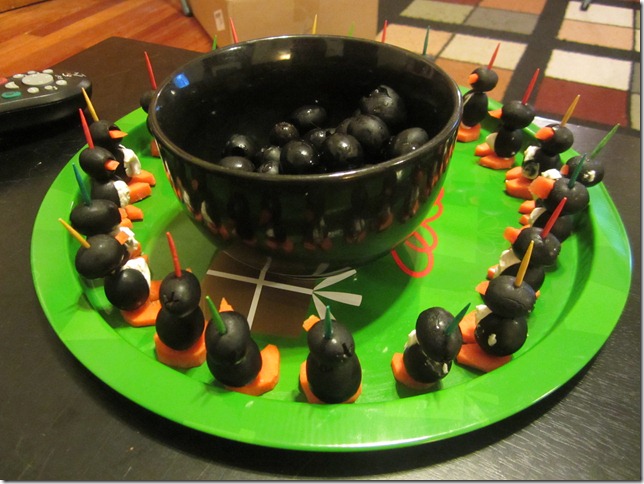 And I love making these guys to snack on…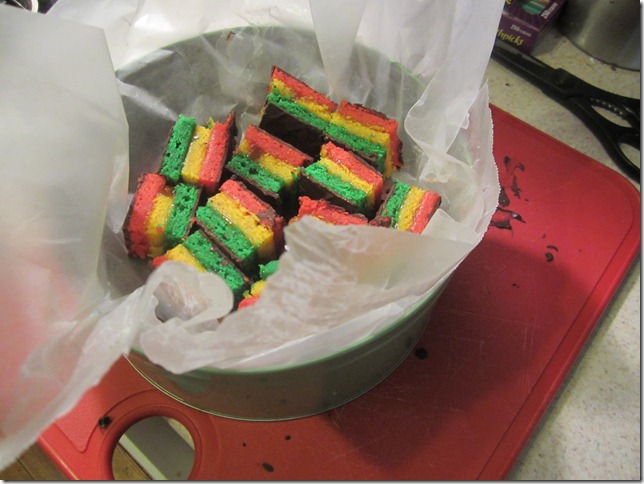 Tri-color cookies. I made these last year for Chris…I may make them again because I think I'm starting to love them as much as he does and my mouth is watering just looking at them.
I like making cookies. And more to the point, Chris and I LOVE eating cookies. I can also be fairly reasonable with cookies, and just because I'll have some on hand this year, it doesn't mean I have to eat a whole bunch of them everyday. I am an adult and I have self control.
Besides, I've finally jumped on the "Pinterest" bandwagon, and I was pinning recipes and holiday party ideas like a madman last night (Come follow me!!!)
That's right, I've definitely decided to throw the Cookie Swap Party in about two weeks. After all, it's not hard to throw together (for someone awesome like me who really does love entertaining even with all the stress) and I know I'm going to make cookies ANYWAY so I might as well do the swap and get a bunch of great cookies from friends.
After all, Thanksgiving is over, and I've finally caught up on my sleep. (I may have been having trouble sleeping for a few days due to the stress.) There's four more weeks till Christmas (give or take) and that seems like a long time. Plus this year I finally have a great house for entertaining and I want to show it off.
Here's one of my favorite Christmas cookies recipes. In case you didn't get enough butter on Thanksgiving. (Oh, and yes, of course, the fridge is still packed full of leftovers.)
Jam Filled Butter Cookies (from allrecipes.com, modified), pictured in the background behind the Hershey Kiss Cookies.
Ingredients:
1 ½ cup butter, softened
1 cup white sugar
4 egg yolks
3 ½ cups all-purpose flour
1 cup fruit preserves, any flavor
1 teaspoon almond extract
1 teaspoon vanilla extract
Directions:
Preheat the oven to 375 degrees F
In a medium bowl, cream together the butter, white sugar, and egg yolks. Mix in flour a little bit at a time until a soft dough forms. Roll dough into 1 inch balls. If dough is too soft, refrigerate for 15 to 20 minutes. Place balls 2 inches apart onto ungreased cookie sheets. Use your finger or an instrument of similar size to make a well in the center of each cookie. Fill the hole with ½ teaspoon of preserves (I usually use a ziploc bag and cut off the corner to make this easier).
Bake for 8 to 10 minutes, until golden brown on the bottom. Remove from cookie sheets to cool on wire racks.
(If you make these, you are welcome to send me a batch for Christmas.)
What's your favorite cookie to make?
Did you enter my giveaway for a free book? I think you'll enjoy it—go sign up!