And Happy New Year!! I am belated in my wishes, but they are sincere!
Where does the time go? Is this just a natural part of aging, that time flies by and you don't know how to stop it?
I read something that said, don't say you don't have time for something, say you aren't making it a priority. I guess I haven't been making blogging a priority, which is okay, but I always enjoy writing.
My Christmas vacation was nice. We flew to San Francisco, rented an SUV, drove a few hours (longer due to the California traffic) to a small town called Angel's Camp, spent the night there. The next day we loaded up and headed to a remote cabin near the town of Bear Valley and Lake Alpine and spent 4 nights there. Then 3 nights in San Francisco, 1 in Berkeley, and then home. My travel blogging has been terrible, but I wanted to just share a few pictures for now. I'll say: it wasn't the easiest of trips, because the cabin was perhaps a bit more remote and colder than I realized, but it was nice to get away and spend time with friends (Louie and I traveled with another couple), it was great to see San Francisco, and it was really nice to meet some of Louie's family in Berkeley.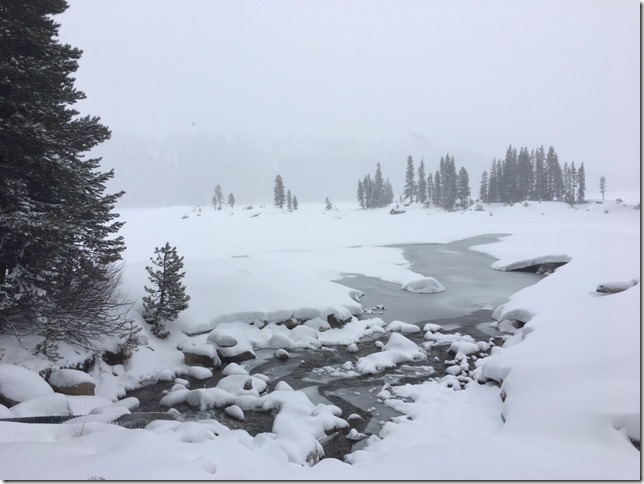 There was no shortage of snow!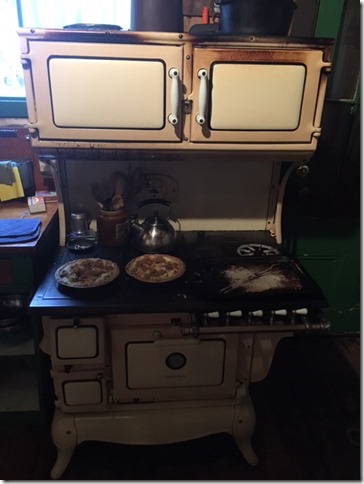 I managed to bake two Sour Cream Apple Pies on this antique stove. And the stove below tried to provide heat for the entire house. It was nice and toasty by the fire, and I would be happy to spend a few more days there, reading.
A flat roof would be a bad idea for this cabin! I don't really have a good idea of how it looks because there was so much snow.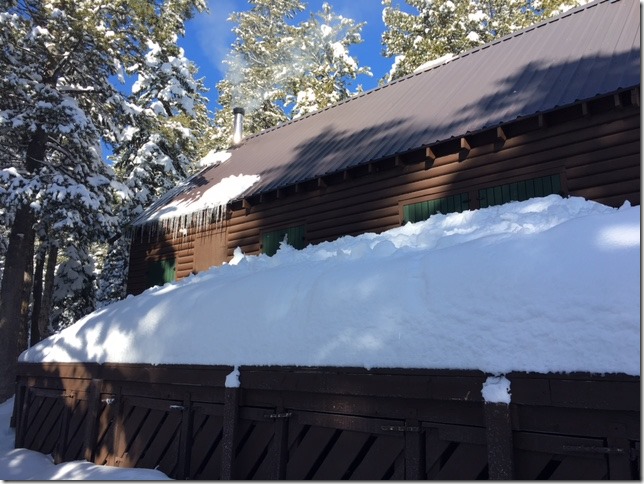 And then to San Francisco. I met this handsome fellow at the Yerba Gardens near the Museum of Modern Art.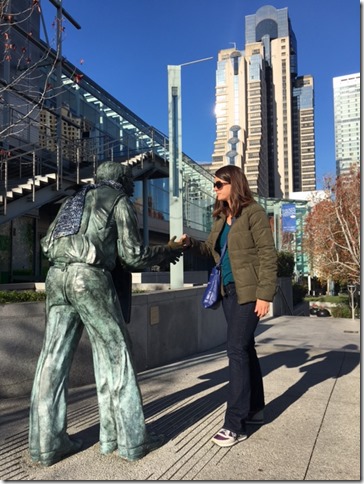 A fed coyote is a dead coyote. Truer words never spoken.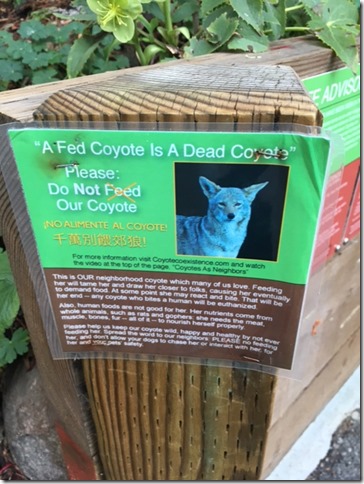 We walked along the bay and enjoyed a gorgeous sunset. If Louie or I had started a software company and sold it for billions, maybe we would have a boat here.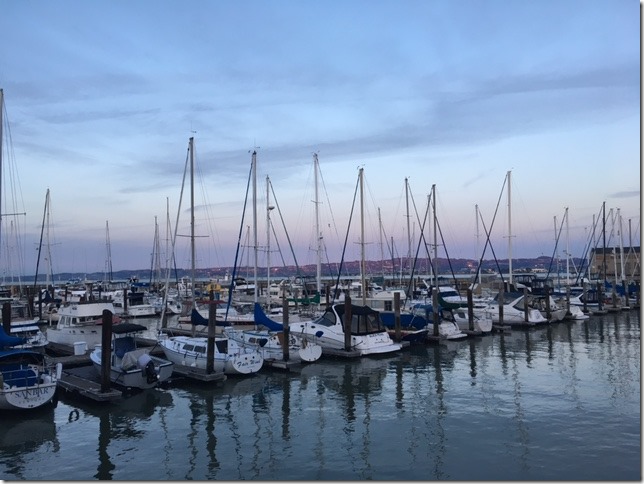 These steps (Filbert Steps) are technically a street—but it's too steep for a street so there are only steps. And people live there, in houses that are only accessible for steps. Sounds like a great opportunity for Amazon Drones! In any case I'm glad we went DOWN them.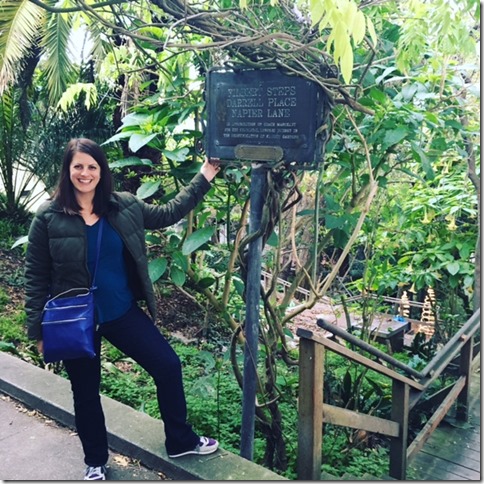 We had a lovely lunch at a restaurant by the Marina called Greens. Other notable restaurants we ate at include Burma Love and Mochica.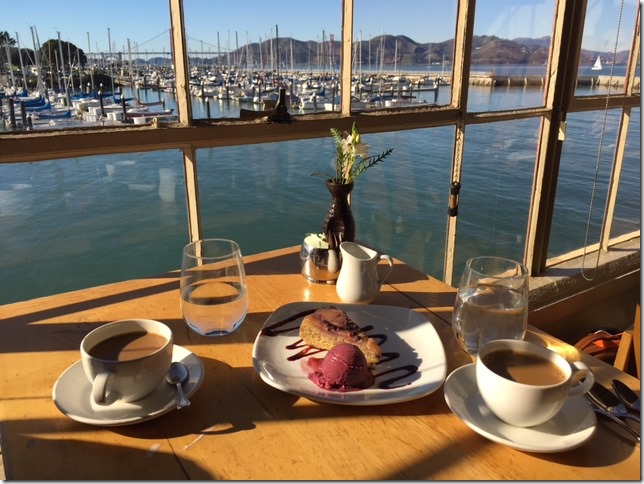 And then we walked to and on the Golden Gate Bridge. Louie and I did insane amounts of walking for two days!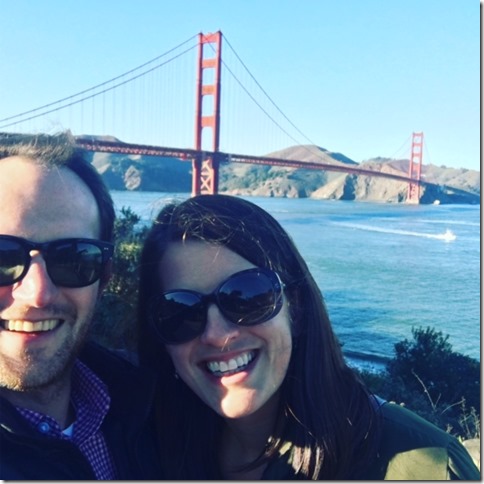 And now I am nearly back to work. I start teaching tomorrow and today I am continuing to catch up on emails and other correspondence, trying to get back into shape on the violin, and planning and preparing for the upcoming semester. It's a rainy, gloomy day, here and definitely feels like January except that it's not super cold. This is not a complaint!
Lots of folks spend time writing about their goals for the year. I have some things I have been working towards that I want to keep doing—I've put a lot of specific efforts into my career over the past couple of years and plan to continue doing that. Personally I want to be more sociable and friendly, as I feel I've been focusing on work and Louie to the detriment of my friends. I also want to manage stress better, as the upcoming year will likely be full of various stressors, but I don't have to overreact to all of them! And I want to continue to travel and see concerts and shows, maybe even more, maybe the same, and to (always) make a positive impact on the world.