Today we booked our limo for the wedding day.  I'd never been in a stretch limo before (did not go to prom, there was a youth orchestra conflict) so that was an experience.
This Friday I am playing for Winter Opera's Gala.  I did this last year as well, but this year I will playing with my friends (and colleagues) Jen and Tony.  I am concertmaster for the orchestra for Winter Opera so I have a personal interest in the group.  Gina Galati is doing a wonderful job running the group and trying to increase the exposure.  It's similar to what we are doing with Chamber Project St Louis—taking a quality product and then trying to grow your audience.  So many people think they don't like classical music when they really do!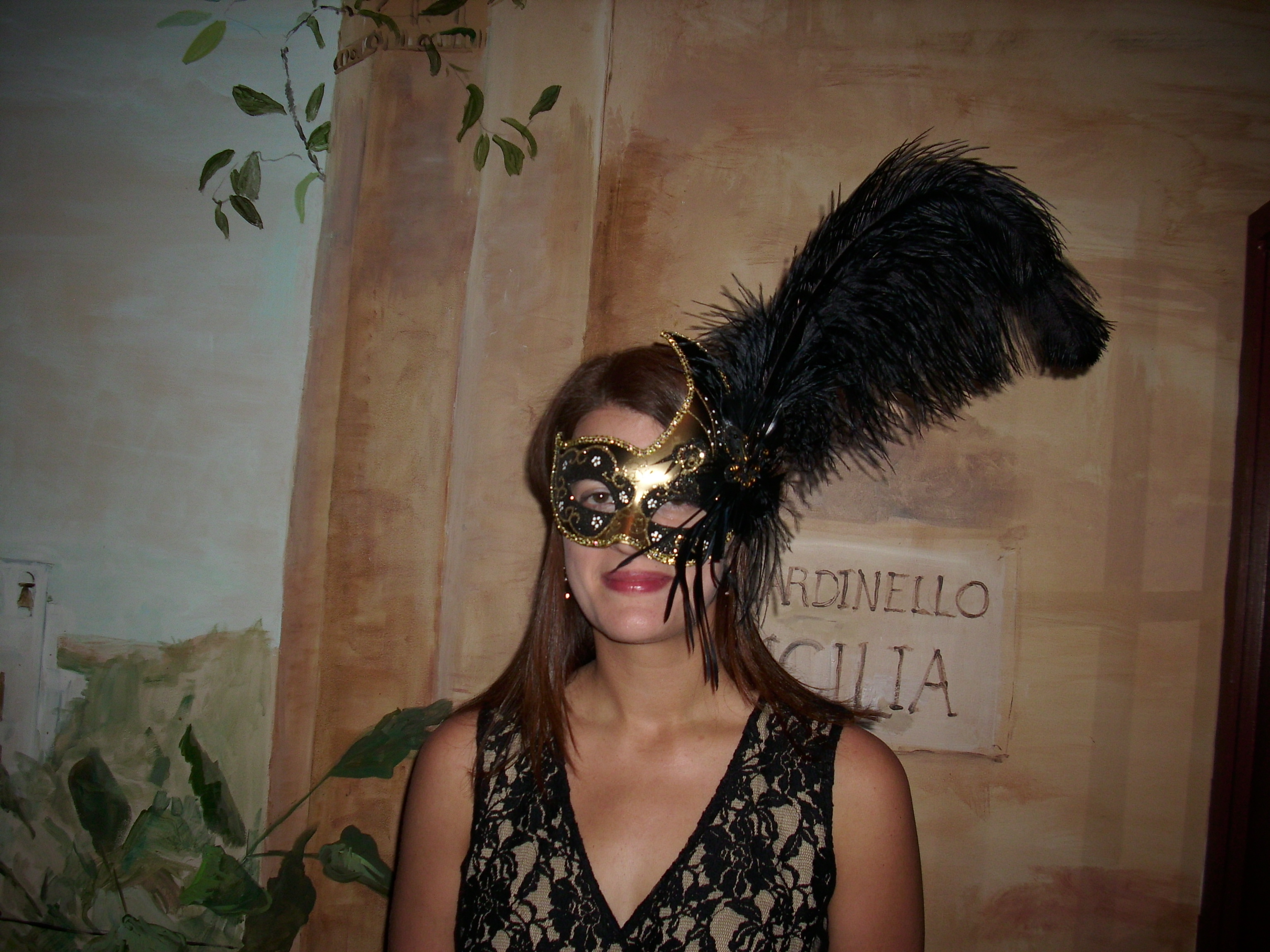 It's a masquerade ball.
We rehearsed tonight for the Gala after teaching, and then I ran over to the Tin Can to meet with Chris.  He had run into our upstairs neighbors there (duplex) and we ended up planning to have a joint party in November.  After the July Fourth party, Chris and I agreed not to have a big party again, but what can we say?  We love entertaining.  We decided to do a backyard party with a fire pit of sorts and chili.  I will have to enlist my friend Laura to make this amazing cornbread she makes.  I'll just have an evite though, rather than a printed invitation (still dreaming about my rehearsal dinner invites, though I'm waiting on a few details before ordering them.)  Our upstairs neighbors are very nice and seem like fun people—it's funny how rarely we see them!