We had a wonderful time at our friends' bbq yesterday.
Growing up, we used to call it a "cook-out."  A cook-out meant burgers and hot dogs on the grill.  A barbecue was something different, that involved…well…barbecue.  And I'll always be partial to the barbecue of my childhood.  I don't care for the stuff they call barbecue here in St Louis too much, at least not in comparison.
In any case, no matter what you call it, we had a great time.  In typical fashion, we had way too many side dishes because everybody brought something.  And everything tasted fantastic!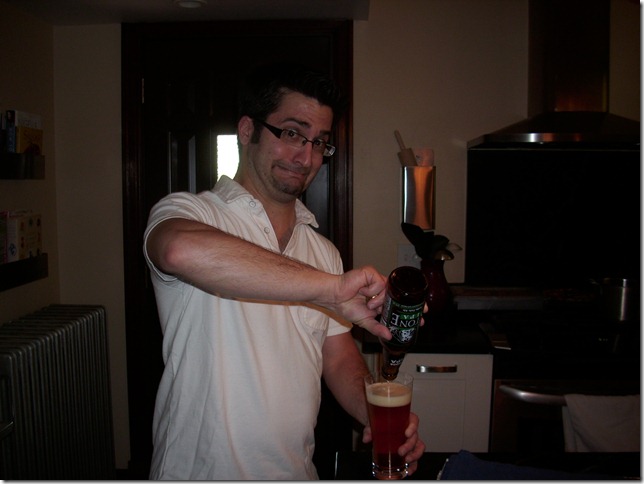 I told Chris he needed to get used to having his picture taken.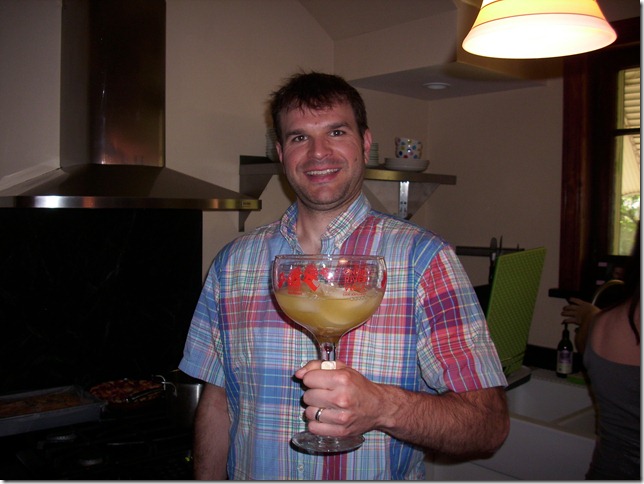 Jon was very proud of his gigantic glass.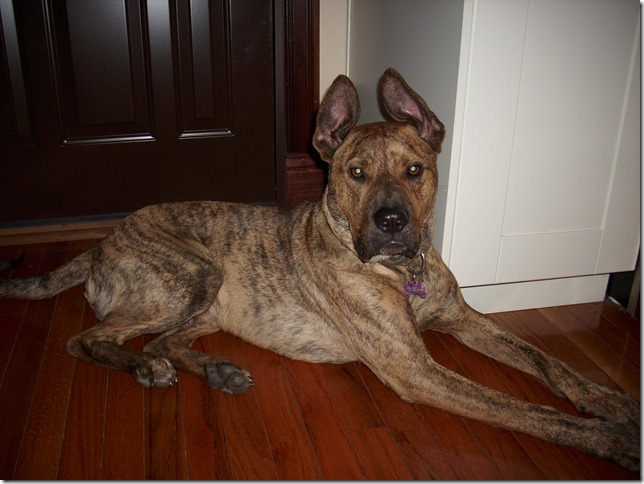 This is Chauncey, their dog.  He's not so bad when he's just sitting there.  And now for a bunch of pictures!
I burnt my finger on the shrimp skewers.  Interesting fact:  metal skewers are hot when they come off the grill.  Even when the shrimp looks exceedingly delicious.  My finger is okay, just two little blisters.