How long since I did an oatmeal post? Years, I think.
In the past, I'd been doing overnight oats. You add milk, yogurt or water to a serving of oats and refrigerate it for a minimum of overnight. That was before we lived in a house with a microwave. Since we have a microwave now, I've discovered that regular oats only take about a minute and a half to get to the consistency I like. I still do overnight oats occasionally or (and sorry I'm not sorry) I make OOIAJ (overnight oats in a jar) to use up the last bits of "nut butter." Chris thinks I'm crazy but it's a nice treat.
Oatmeal. 3/4 cup. Cover with water. Microwave for 1:30 (yes, I don't care for it too soggy.) Add spoonful of "nut butter", scoop of "protein powder" and your choice of fruit. And coffee. WIN.
Pictured below: raspberries, blackberries, and blueberries. No banana this week: I ate those plain.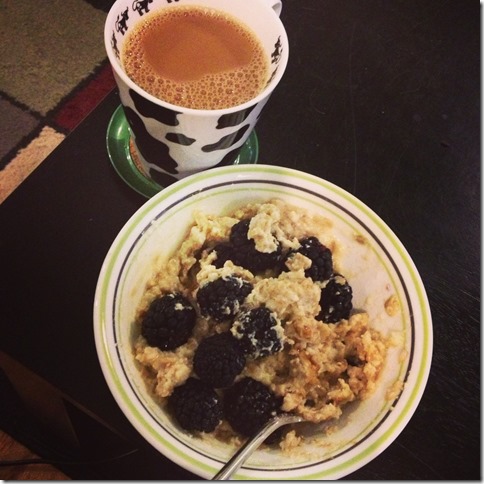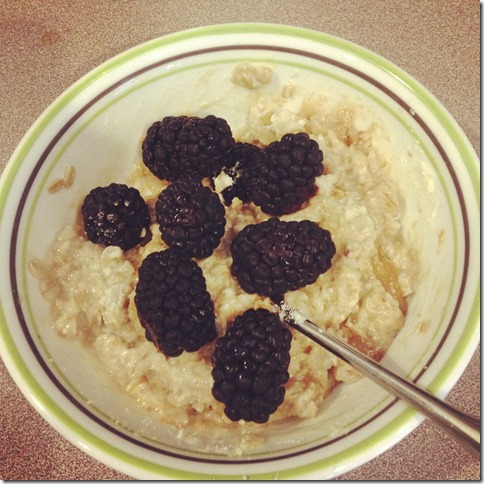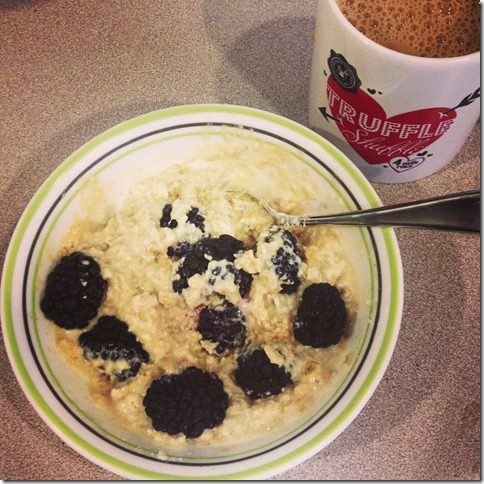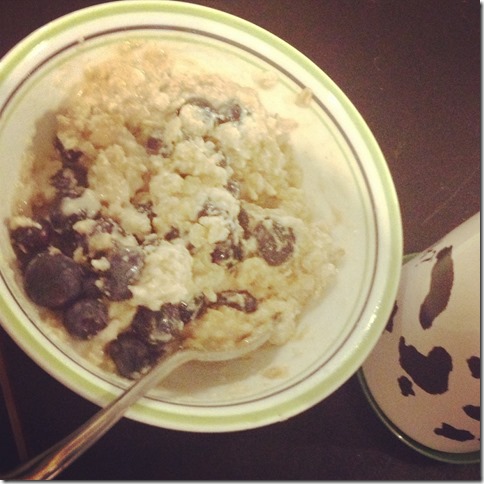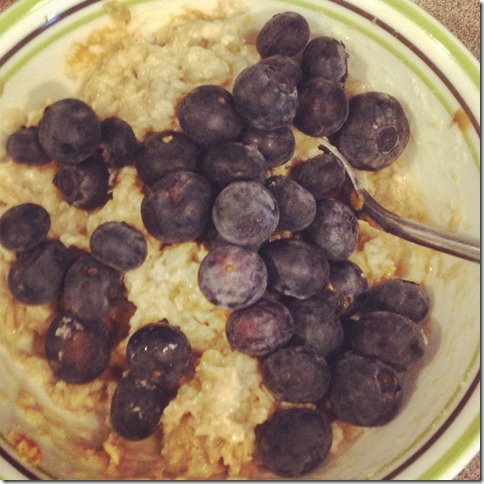 Are you a creature of habit for your morning meal?