Isn't the day after your birthday the worse?  You have a whole year to wait…
I guess I have other things to look forward to in the meantime 😉
In any case.  How WAS my birthday you ask?  Well it was wonderful.  I only had one mental breakdown and that came earlier in the day.  Honestly, I remember I turned 30 with no worries, and now I'm starting to freak out about getting old.  Weird, right?  I will likely implode by 40.
BUT.  Chris gave me a fabulous pink camera.  I haven't gotten around to figuring it out yet, but I will after I do this blog post. 
I had invited some friends to meet for dinner at Vin de Set.  They have a really nice open rooftop seating area, and we wanted to enjoy the weather.  It's also the top floor of the building where we'll be getting married so I thought it was meaningful.
Naturally I took some pictures, though on my old camera.  There were a few more people than this too, but not all the pictures were good (surprising!)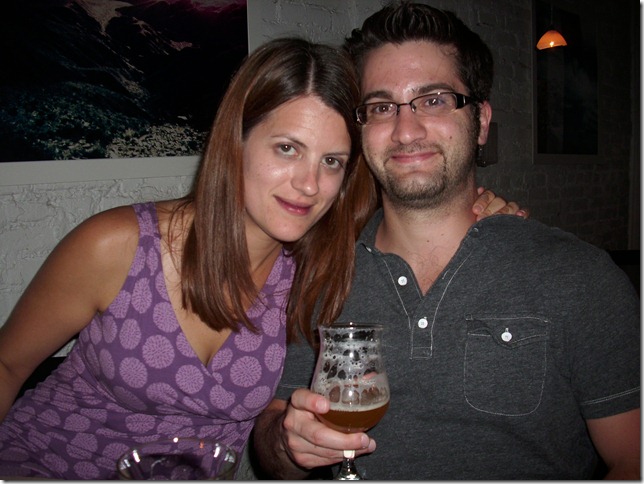 Can you believe Chris is SMILING in a few of those photos?  I've been telling him that he needs to get used to getting his picture taken.  Perhaps he has taken my advice to heart.  Or this was the first time he was genuinely happy?
After Vin de Set we hit up 33 Wine Bar (since I was actually turning 33).  We stayed out too late, but I think everybody had a good time.  I know I did!