I have lived in St Louis for around three years, so it's not like I'm a native.  However, it's always nice when people come in from out of town because then you do things you wouldn't ordinarily do.
My parents are visiting and I wanted to show them some of the St Louis sites.  But my dad had the idea of taking a riverboat cruise—he saw them on his bike ride yesterday and thought it looked like a neat thing.  We had all been up in the arch before (and had no desire to do so again) so it seemed like the perfect St Louis activity.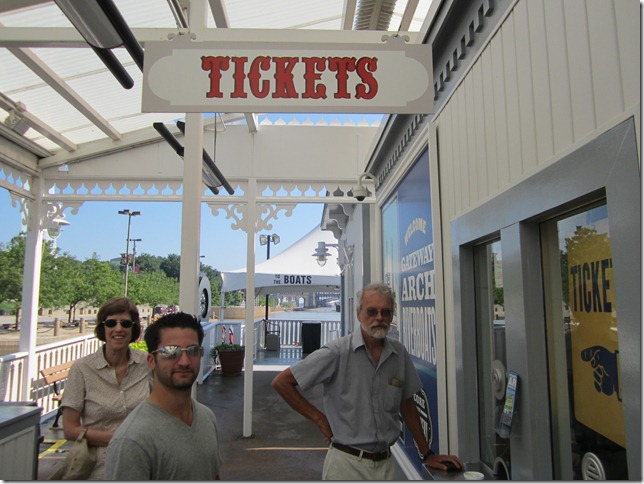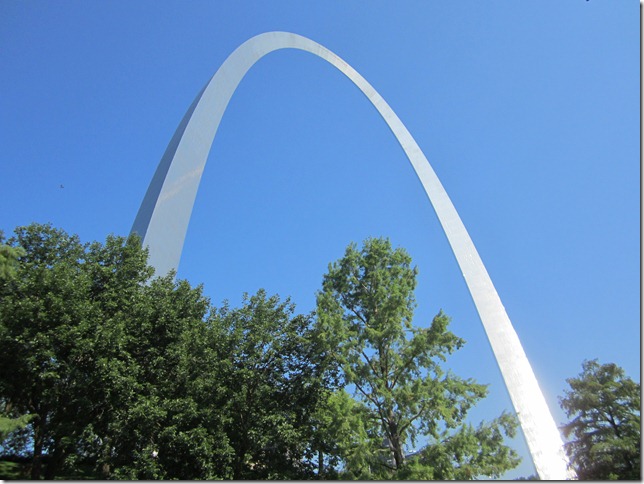 Great view of the arch!
We considered renting a four person "bike".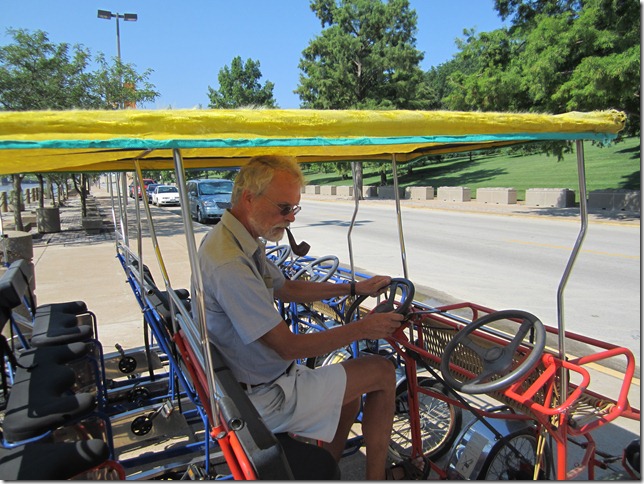 I didn't get a picture but all four of us piled into the vehicle to see how it would work.  My head hit the yellow awning unfortunately, but the concept is fantastic.  Another time.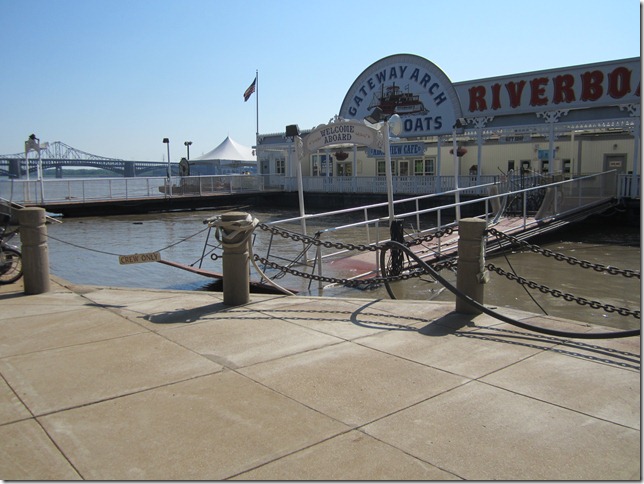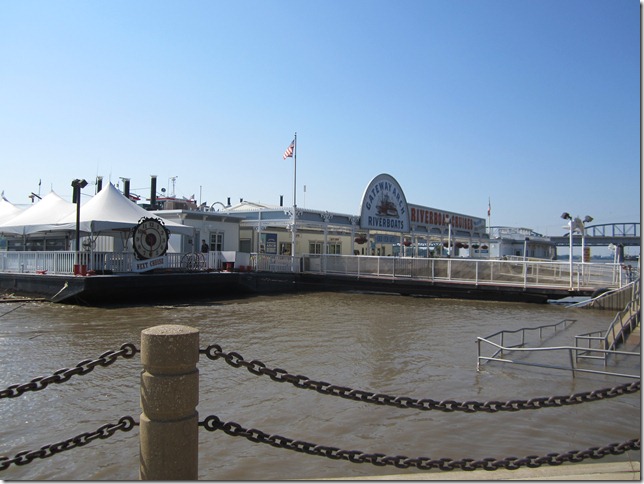 The water level is very high.  We learned that they had actually been closed for 45 days until a couple of days before because the road was slightly underwater.  The normal parking lot was completely underwater.
Finally it was time to board the "Tom Sawyer."
Overall it was a great tour!  I had (obviously) never seen that side of St Louis, and I do love being on a ship.  I would probably go again if I were with people who wanted to (Leslie?).  Our captain pointed out all of the barges on the river—we suspected that he secretly wished he were a tugboat captain.
After the tour we decided to go to Forest Park.  I gave my parents the tour from the car and then we tried to go to the Art Museum.  The parking was a disaster, so finally we parked at the bottom of the hill by the Grand Basin and "hiked" up the hill.  It was less fun than it sounds, but I finally got to see the Art Museum.  My mother was impressed by all of the famous paintings there, and I think we all enjoyed it very much. 
Oh, and we saw larpers!  Can you see them?  I didn't want to get too close for pictures.
We made a reservation at Trattoria Marcella for dinner.  I had the shrimp risotto and it was fantastic.  We also split the mushrooms with polenta fries. 
All in all it was a wonderful day! 
Oh, and I got a wedding dress yesterday ;)  I don't get to see it again until December 1 or so!  But it's gorgeous :)  (Yes, I just threw that in at the end.)