I promise this will be the last post dedicated to my new shoes (Brooks Pure Cadence).  Today was the first time I took them outside for a run and I wanted to tell you about it.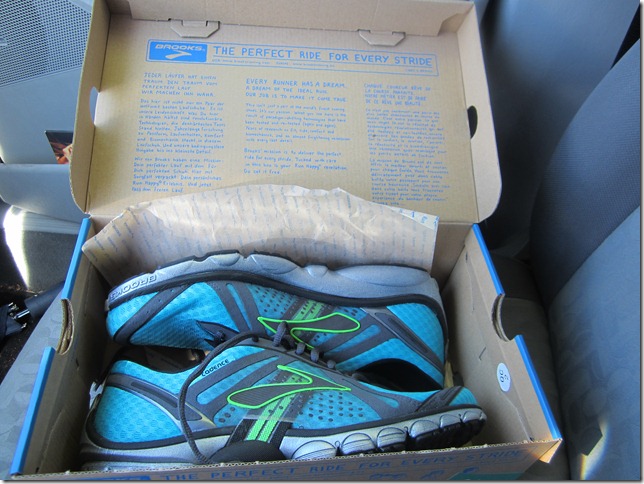 I lied.  I can't promise that it will be my last post about them.  I just love them so much.  I know it's not good to be so attached to a belonging, but seriously these shoes are so cool.  I wore them yesterday for my workout with Mike and he was really jealous he didn't have a pair of his own.  Though he was a bit sad that the color combination on my shoes was only available for the women.  OH, and they were terrific during my workout, good for treadmill sprints, squats, and even seemed better for burpees, the bane of my existence.
But the real test was running outside.  I headed for the park as usual.
My thoughts after a 3.5 mile run?  The shoes are terrific!  From the moment I first put them on the other night, I felt they offered great support (I have been wearing Mizuno Wave Nirvanas and liking them) and they just felt really comfortable and cushioned the way I like.  They were wonderful for the run, even though I am still pretty sore from the half on Sunday.  I am looking forward to testing them out this weekend for my long run (10 miles on the calendar).
The one issue I've had with the Mizunos is that one place on my right foot gets really calloused.  I am hoping that these new shoes avoid that issue.  It's the same place that my sister gets a callous or blister, oddly.  I guess we'll see!
I think Brooks should bring me on board as an ambassador for the new line.  These opinions are my own, and I paid FULL price for these shoes but I would gladly buy them at a discount.  I didn't plan to buy shoes at the launch party, it just happened that way.
Big River Running posted some pictures of the launch party on their facebook page, and I wanted to share a few here for you to see—I didn't take any of my own pictures because a) I felt silly and b) there was somebody already taking pictures.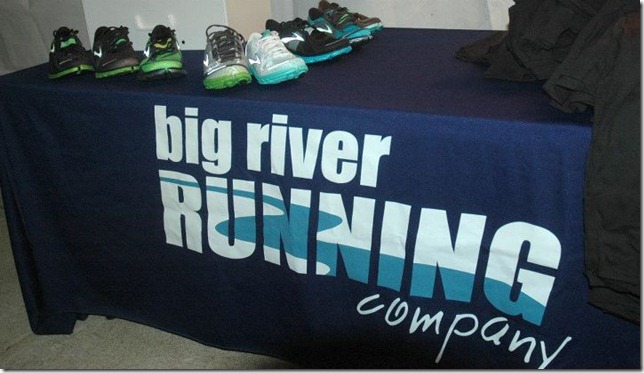 These are the 8 different shoes they offer.  The men's shoes are the lime green ones, Mike, if you are reading this.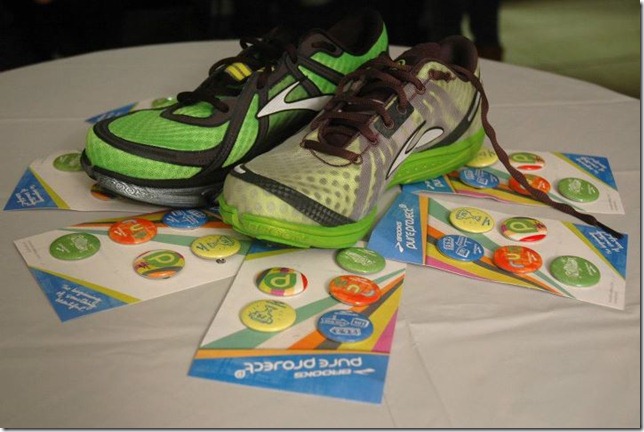 The green is pretty cool too!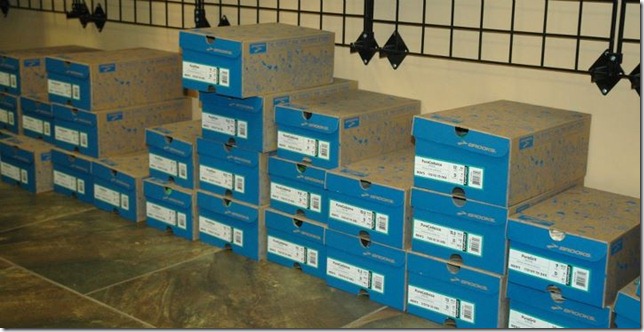 Lots of beautiful shoes stacked up against the wall.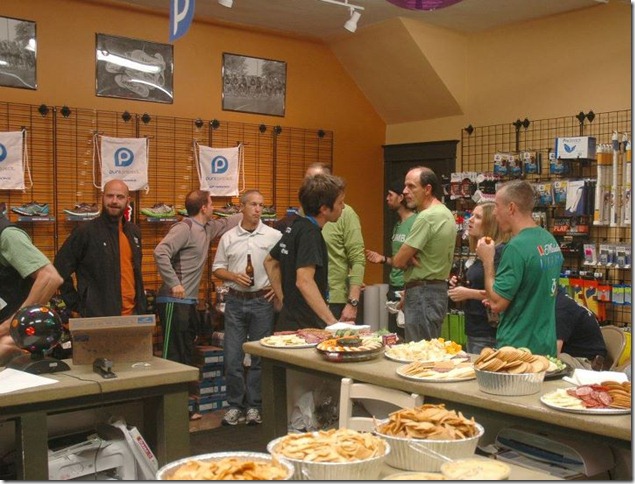 They even had food!  I suppose it was a party.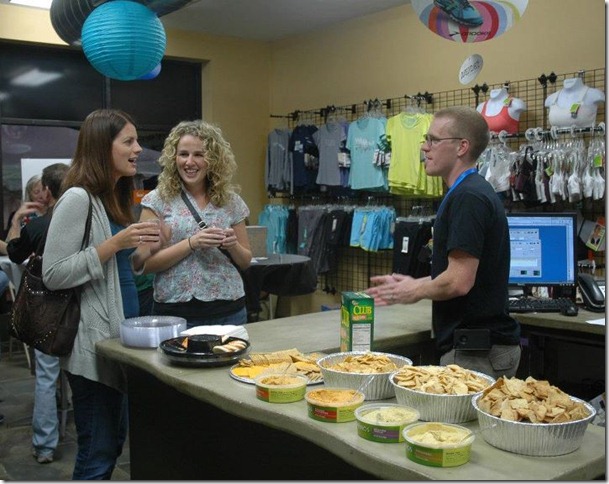 Note that I am talking and Jen is laughing at me.  That seems about right.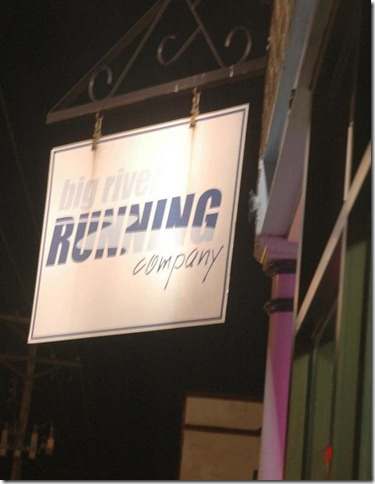 Visit Big River Running's website for more information about them.  One of the owners of the store, Ben, is a fabulous runner who won the MO Cowbell Half Marathon I ran in on Sunday. (Yes, won!).