We decided to make our day in St. Maarten a beach day.  Chris had read in the guide book that Orient Beach was supposed to be the most beautiful beach on the island, so we decided to take a cab there.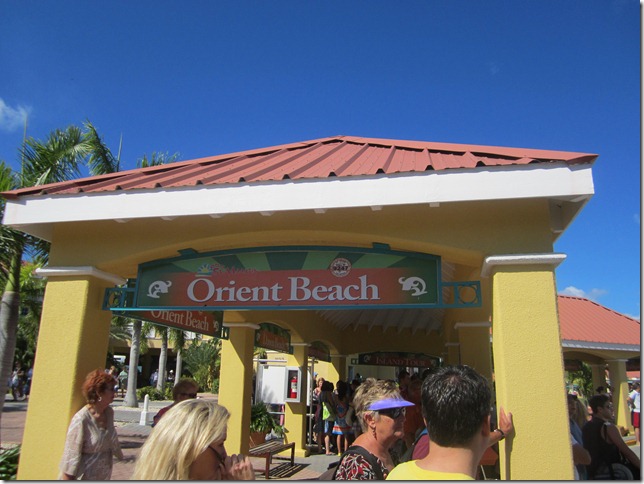 Cruise ship terminals are for the dumb.  This giant sign guaranteed we would find the cab stand to get on a 15 passenger van to the beach.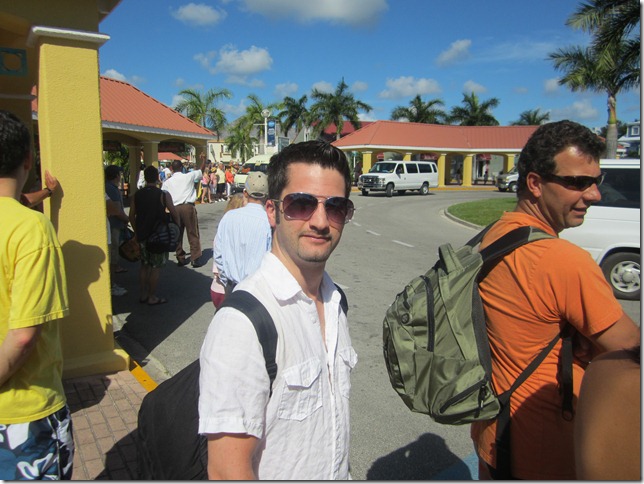 Though (to be fair) enough people seemed to be having problems with this.  Not sure how.
Anyway, we drove basically to the other side of the island.  Interesting fact:  St Martin and St. Maarten are the same island, but one side is french and the other is dutch.  We tried to pretend like that was interesting, as we are world travelers, but in reality, we were just there to use the beach.
When we got to the beach, naturally they tried to get a lot of money out of us.  We did pay for two chairs with an umbrella—there wasn't much room on the beach to set up your own spot, you basically needed to take the spots that were given you.  I found that a little annoying.  The beach was nice though…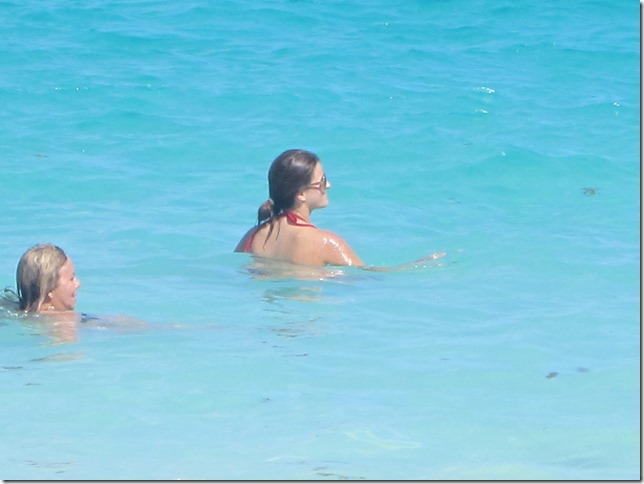 That's me in the middle.  Chris took a series of pictures of me in the water, some of which are hilariously obstructed view.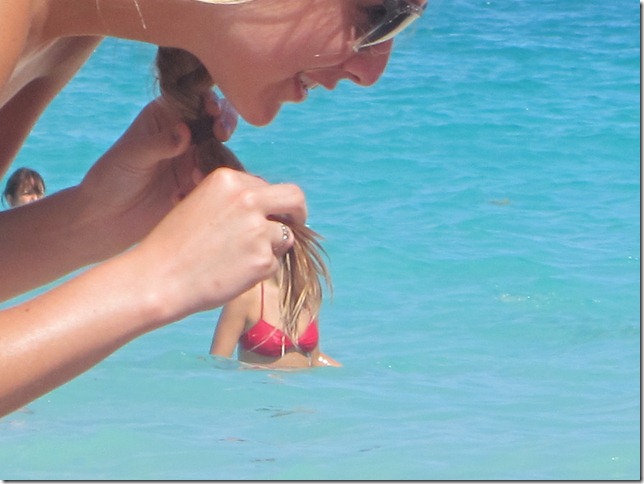 This one is very funny!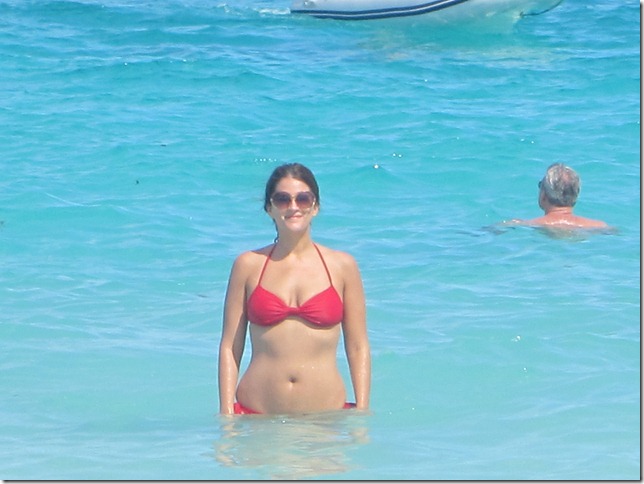 I wanted to stay in the water longer, but it was cold.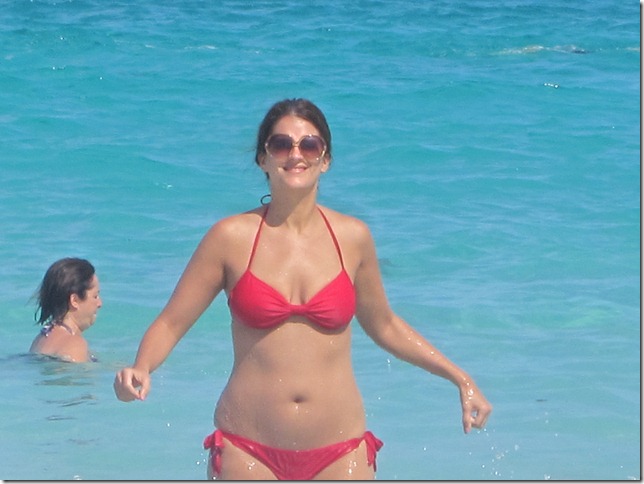 and the air was colder!  I'm making that face because I was suddenly freezing.  I wrapped myself in a towel and cried.  Well, not the crying bit.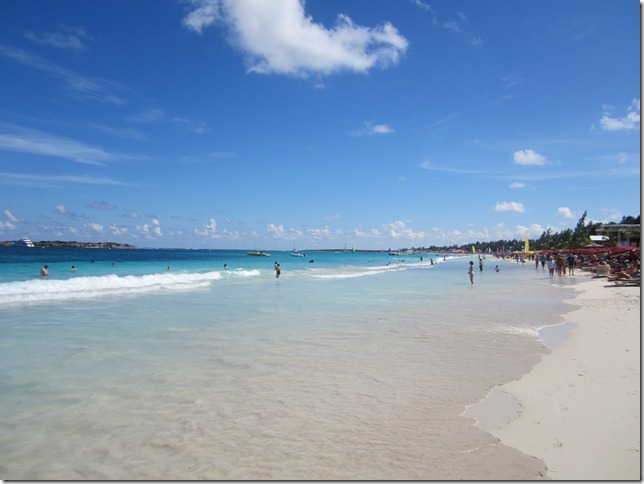 After awhile we decided to walk up and down the beach.  Note to visitors:  you can be nude on the beach.  It's never the people you want to see nude though.
There are probably nude people in the background of this picture—we walked by several groups.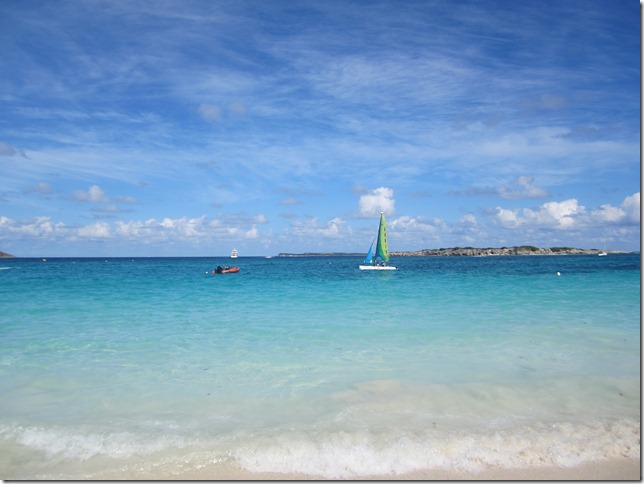 The water looks beautiful, doesn't it?
So that was St Martin (or was is St Maarten?).  Probably our favorite of the three stops.  This cruise wasn't about the ports for us though; it was the cruise itself that we signed up for.
Okay, I think I have ONE more honeymoon post to write, two more sea days and I'll likely be able to wrap it up!  I know you are thrilled 🙂