You guys know I love twitter, right? (Come follow me there, @hannahviolin)…
Anyway, I played a couple of weddings on Saturday, of course.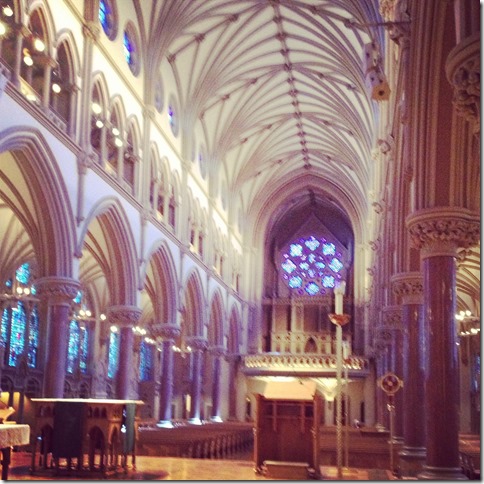 The first was a Catholic mass at St Francis Xavier College Church. What a beautiful church!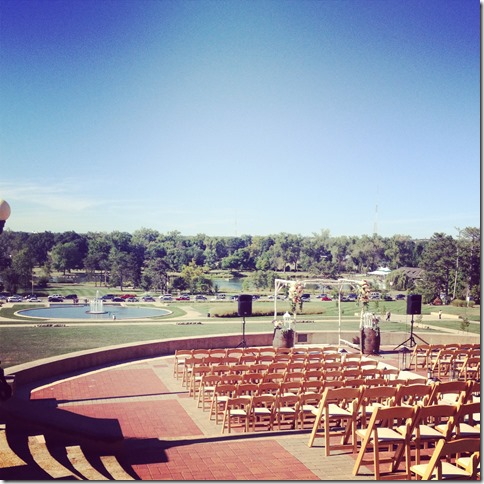 The second was a wedding and cocktail hour at the World's Fair Pavilion in Forest Park.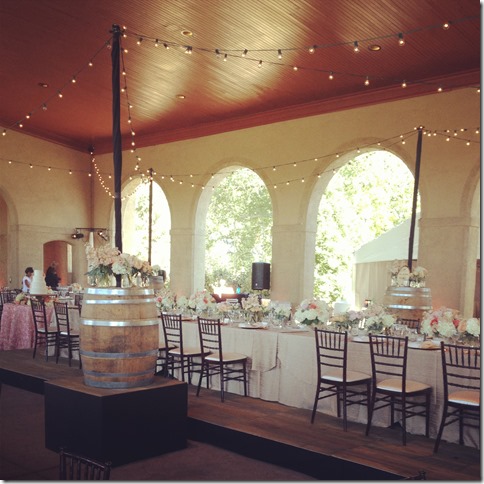 We were told by the wedding coordinator that Claire McCaskill (Senator) was in attendance. I didn't see her, but later that night she tweeted some pictures, so I tweeted at her that I had played at the cocktail hour (and that the wedding and weather were GORGEOUS—seriously, it was the most perfect weather for an outdoor event—) and she sent me a direct message saying…

She doesn't follow me on twitter so I couldn't respond privately, but I was so touched!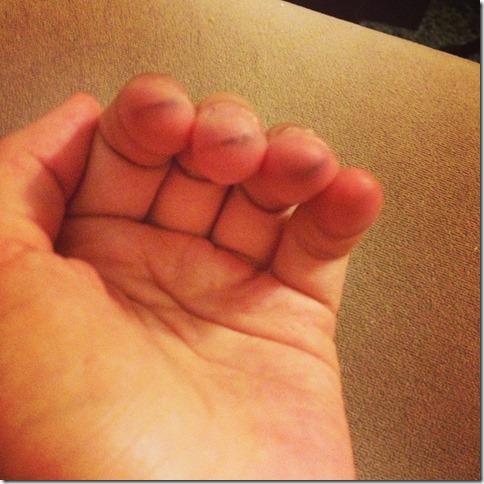 My fingers at the end of the day…
I'll leave you with an adorable cat picture courtesy of my sister Leslie. We were chatting on the phone when this happened at her house.