Welcome to my "new blog"!  I've switched to being self-hosted with a wordpress dot org blog rather than wordpress dot com.  If you have your bookmarks or RSS feed pointed at hannahviolin.wordpress.com, please redirect them to hannahviolin.me.  You'll thank me later, I'm sure!  I'm really excited about this move and what it means for the blog, and I hope you will appreciate it as well.  (More likely you won't notice too many changes, but trust me, it's a good thing.)
In celebration of the next website, I'm hosting a giveaway.  Now, this is for local readers only (St Louis, Missouri area) as it's a giveaway for two free tickets to a concert I'm playing in next week.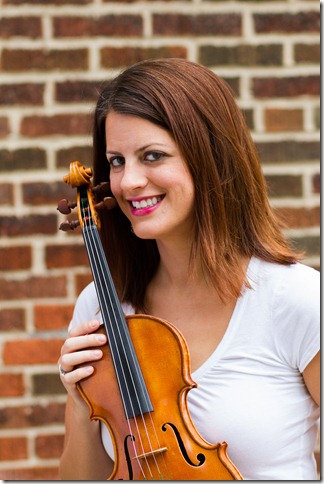 Next Wednesday, November 14, at 7 pm, Chamber Project St Louis, is playing a concert at the Schlafly Tap Room in St Louis (2100 Locust Street  St. Louis, MO 63103).  Yes, I'll be playing!
Here's the program:
SONG
Harp, flute and strings surround you
with beautiful sonorities.
TANN                         Song of Amergin
MOZART                    Duo in B flat Major, K. 424
ROCHESTER YOUNG Song of the Lark
JOLIVET                      Petite Suite
If you are reading and say, oh, I don't like classical music, or I've never been to a classical music concert and I'd feel out of place, don't let that dissuade you!  This is a very accessible and pleasant concert, plus it takes place at a BREWERY so you know it'll be a fun night, perhaps a great date night, or a fun night out with a friend. I think if you give us a chance, you'll really enjoy yourself—we try to bring ourselves to the level of the audience and to let you know WHY we love playing music and particularly why we love playing the music we chose to perform, with the hopes that you will enjoy the concert as much as we enjoy playing it.  Plus: you don't have to dress up fancy or anything like that and you can drink a beer while we play too!
(Though I should probably buy a new dress:  as awesome as the blue polka dot dress is, I can't really wear it at EVERY concert, can I?)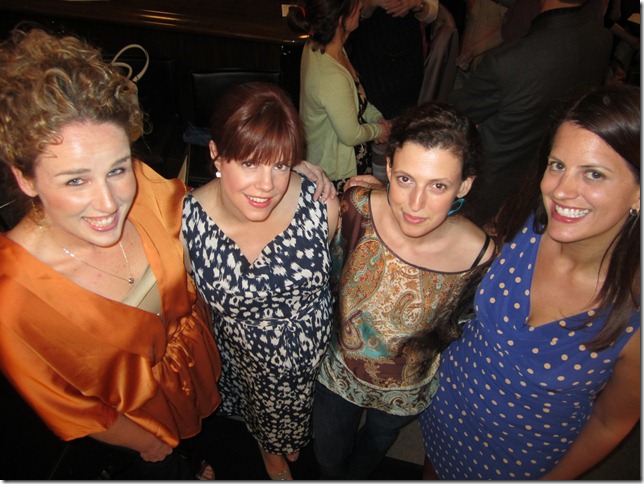 Okay:  so how do you win free tickets?  EASY.
1. Leave a comment on this blog post:  What is your favorite kind of music?
2. For an additional entry, visit the Chamber Project St Louis website, click on "Join our Mailing List", join the list (also you can get a BOGO coupon this way if you like) and leave another comment about that.
I'll choose a winner randomly at the end of the contest.
If you win the contest, you'll be notified by email, and I'll leave your name (or another person's name if you want) on the guest list for tickets at the concert.  I can answer any questions you might have at that point as well, so no worries.  If you want to try to win for somebody else, that's great, or encourage them to enter as well!
(The tickets are a $20 value and the winner must provide his or her own transportation to the event.  Only the tickets for admission to the concert are included in the giveaway, not food or beverage. The tickets are being provided as a donation from Chamber Project St Louis and cannot be exchanged for another date.)
(If you don't win, tickets are only $10 each and I would love for you to attend anyway.  If you come, please introduce yourself as a blog reader if I don't already know you!)
The contest will be closed Monday evening, November 12, and the winner contacted by email that night.  Good luck!
The contest is closed, and randomly JIM was selected as the winner!  Thanks to all for entering!