I was feeling like baking tonight, so I went with it.  I made "cake batter blondies" from this website.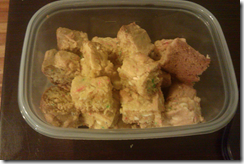 Mine aren't much to look at, but they are pretty tasty!  And super easy.
If you read the comments on the original website, people get very angry about the "short cut" of using "cake mix."  If you know me, you know I don't shy away from baking from scratch (except when it comes to pie crusts, though I did my best last Thanksgiving…pie crusts seriously give me a nervous breakdown, which is especially weird since I generally have cold hands that can't even make my stupid touchscreen phone work properly).  (Other baking posts: here and here, and for my "famous" pumpkin bread, HERE)
But occasionally you don't WANT to lift the horrendously heavy kitchenaid mixer down from the fridge top—perhaps you are feeling lazy, or still nervous about how the crockpot broke, or perhaps your arms are just simply TOO tired.  Or it might be that you are feeling lazy, and want a recipe that uses one bowl, one spoon, and one measuring cup, and THAT'S it.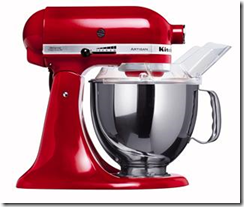 I love you kitchenaid mixer!  I would marry you if that were legal.
Now, the recipe makes for a pretty sweet treat.  If you prefer your desserts less sweet, have a salad or something (or maybe that buttermilk cake I linked to).  If you want an easy, tasty, sweet something, then try these blondies.
Just don't get all mad about it.  Besides, some of us girls spend some of our time outside of the kitchen too.  (But we don't do math, math is seriously hard.)