When we planned our honeymoon, the one thing we knew was that Chris's birthday would also fall during the week.  I wanted to do something special for his birthday, so I booked a jet-skiing tour.  A few years ago we were in the Cayman Islands and he absolutely LOVED jet-skiing there, so I thought it would be great for his birthday.
One thing to know about St. Thomas (U.S. Virgin Islands) is that they are in no hurry.  For the excursion we were told to grab a cab to Coki Beach and that it would take about 20 to 25 minutes.  I allowed 1 hour for us to get off the ship, catch the cab, etc.  Well…we just barely made it.  The cab ended up being a large truck filled with cruise passengers, and I hadn't made it clear enough (I guess) to the driver that we had an appointment.  He made two stops for an island tour that evidently he had sold to some of the passengers, and I was freaking out!  I finally made my point and he took us straight to the beach.  It was fine—we met the people, found the jet ski place, no problem.
My view over Chris's shoulder!
We met up with one other couple and the four of us plus the guide headed out on our trip.  Basically we were going somewhere to snorkel and then back.  I "let" Chris drive so I just had to hold on!
The water was pretty nice—not as clear as we might have hoped since it was a little overcast and windy.  But you know…pretty gorgeous overall!
Then it was snorkeling time.
It is hard to get a good picture with the snorkeling equipment on…
The snorkeling was pretty cool, but Chris didn't like it that well.  I had a little trouble figuring out the breathing though.
After awhile it was time to "drive" back.
We wandered around the beach for a bit, and then decided to grab a cab and head back to the ship and relax there.
We to get drinks, and we thought we would sit out by the pool…but it started to pour rain!  We were glad the rain held off until we were done with our excursion.
We decided to go to a "specialty restaurant" on the ship that had crepes.  It cost $5 per person but you could order anything you wanted.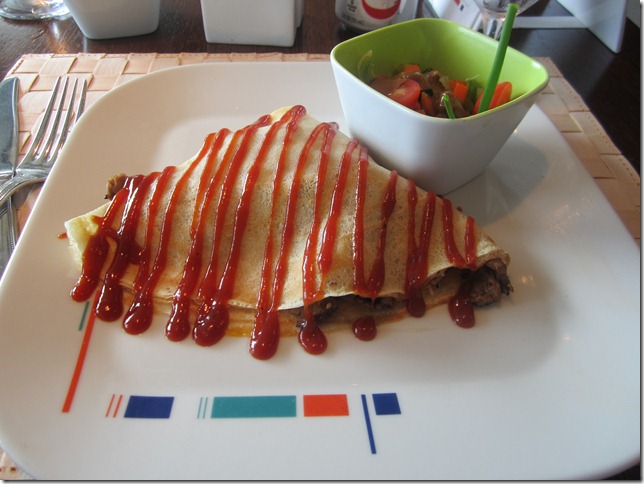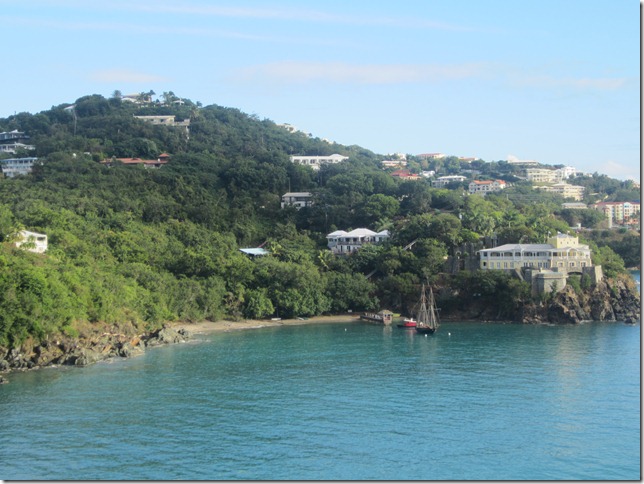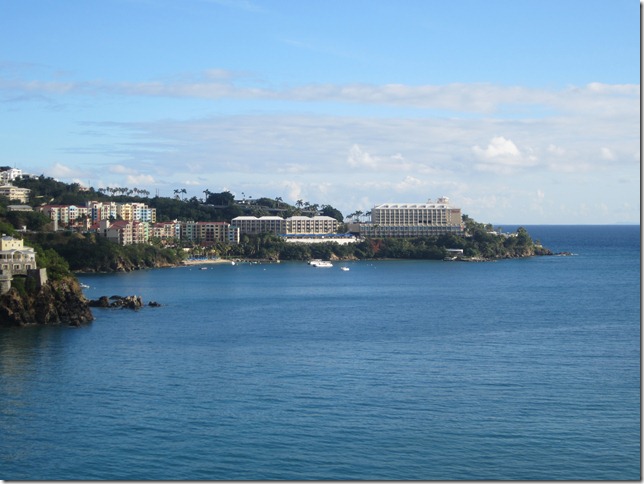 After a few more hours, the ship had to leave the port.  Next stop:  St Maarten!
Overall, Chris had a wonderful birthday…we didn't like the excursion as much as the one in the Cayman Islands but it was still fun.