I can't wait any longer to tell you about my invitations!  I am sure a few people still haven't gotten theirs, but maybe they don't read the blog anyway.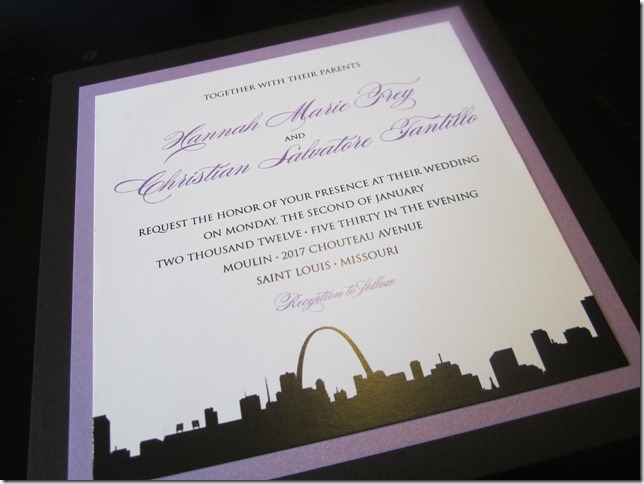 We found our invitation designer on Etsy.com.  But it turned out she lived in St Louis!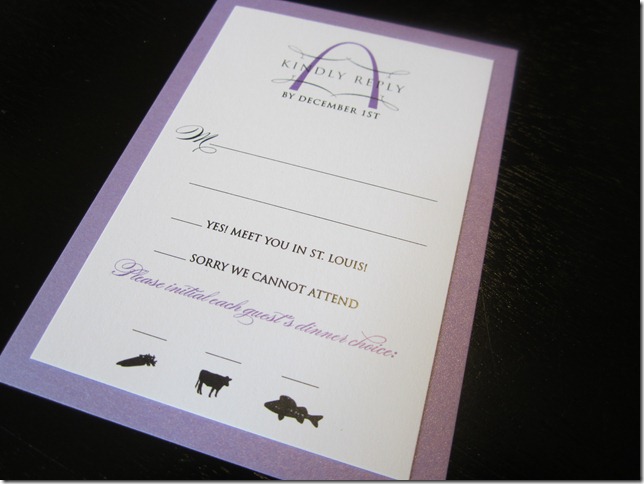 She had done a similar type of invitation before, so we simply had to tweak it to our colors and exactly the way we wanted it.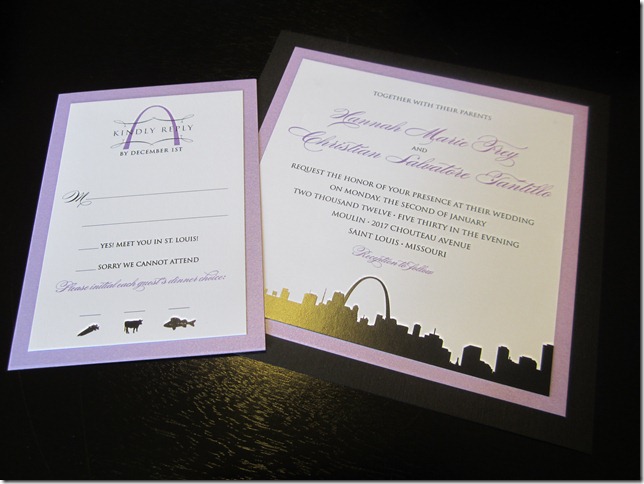 I don't know if you can tell, the purple frame is a different piece of paper and the invitation has three pieces put together.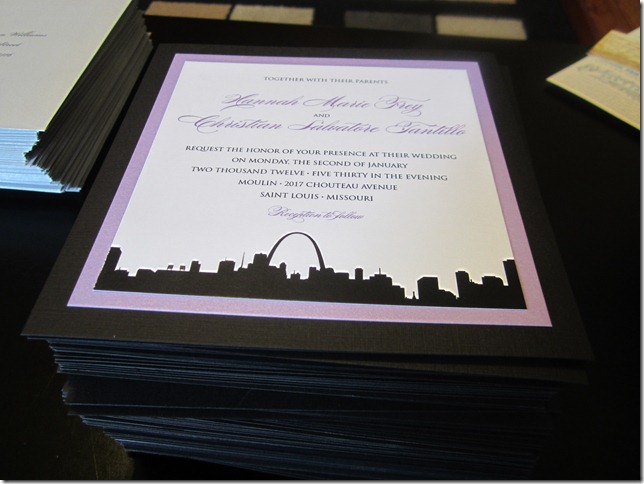 I love them.  I love the skyline at the bottom.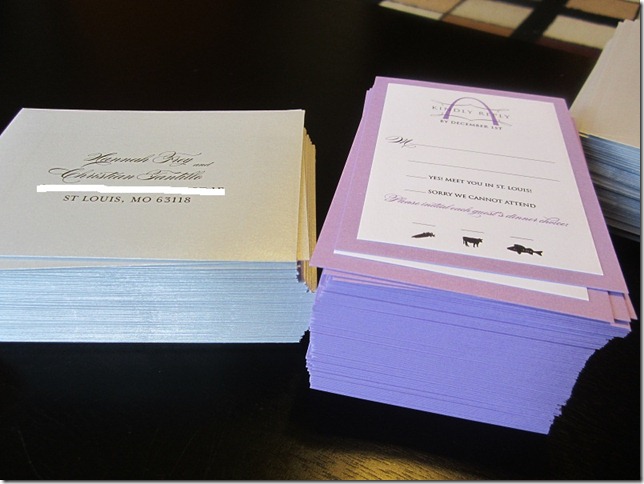 Ginger did a fabulous job.  Though the post office doesn't hand cancel.  They laughed at me when I asked.
www.serendipitybeyonddesign.com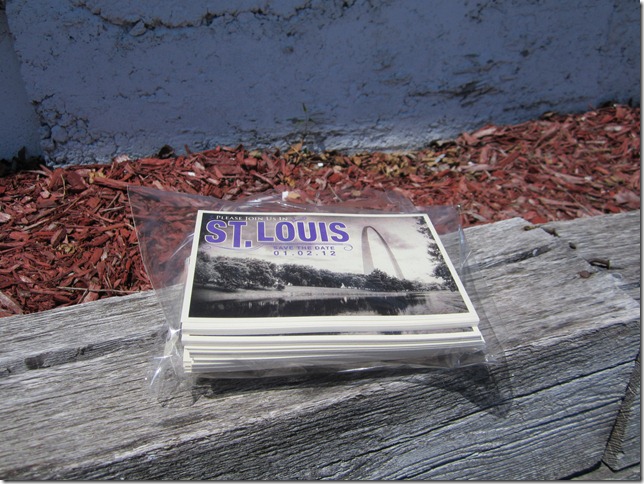 These were the save the dates she did, if you recall.
We'll have a few more paper products such as menus and programs still to come.  Wedding planning is fun!