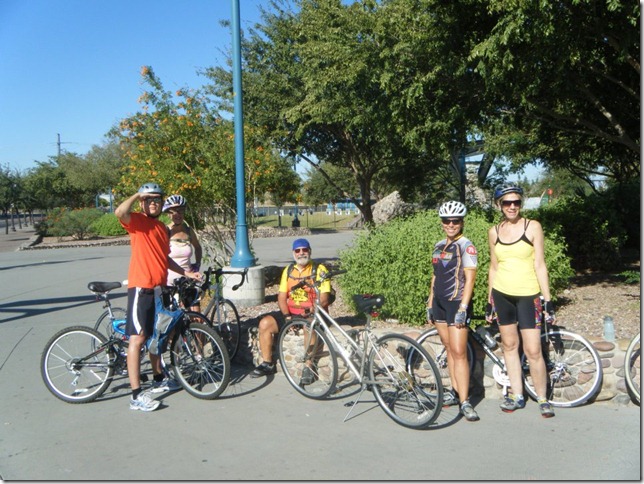 Leslie and friends waiting on a street corner in Tempe, Arizona, for my dad.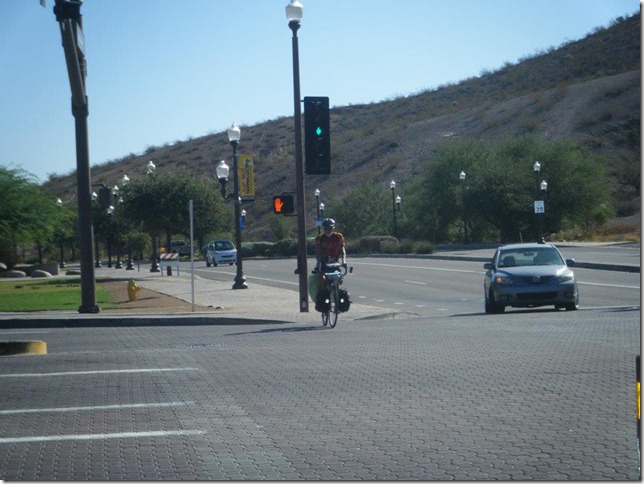 There he is!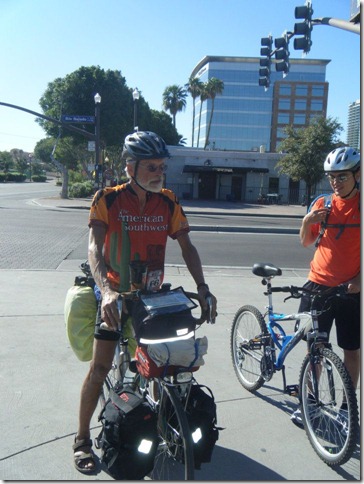 He even wore his American Southwest Bike Jersey in honor of the trip!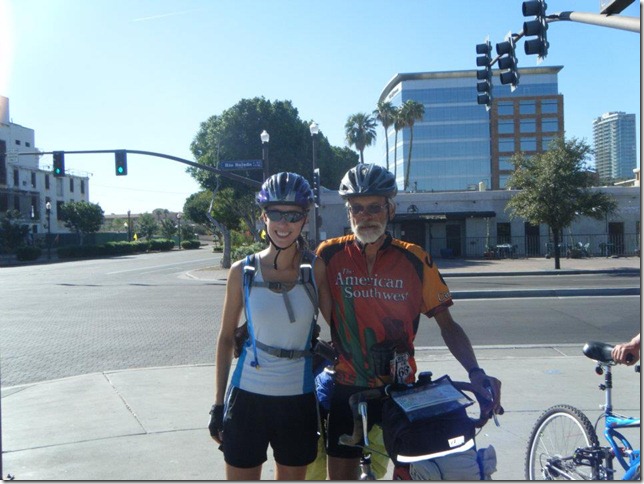 Leslie and Dad.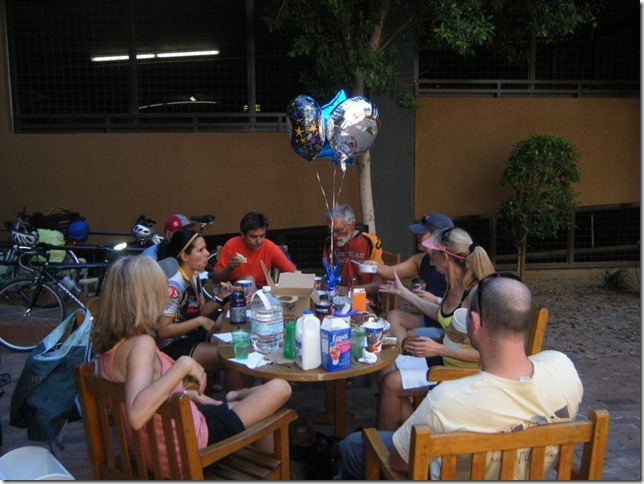 Eating breakfast.
And that's the end of the line…

Want to review my dad's trip?  Here are my previous posts:
From South Carolina to Phoenix by bike
Cross Country solo bike trip, continued!
It's crazy to think he's done!  I bet he is relieved to not have to ride back.  Maybe Dad will get a 3340 sticker for his car now?  Or a 3340 tattoo??