I thought since I've been doing a bit of travel blogging lately it'd be fun to have a "travel" tab at the top with links to some of my trips. Mostly so I can go back and read about them if I like, but if you are looking for travel ideas, inspiration, or information, you might find it here.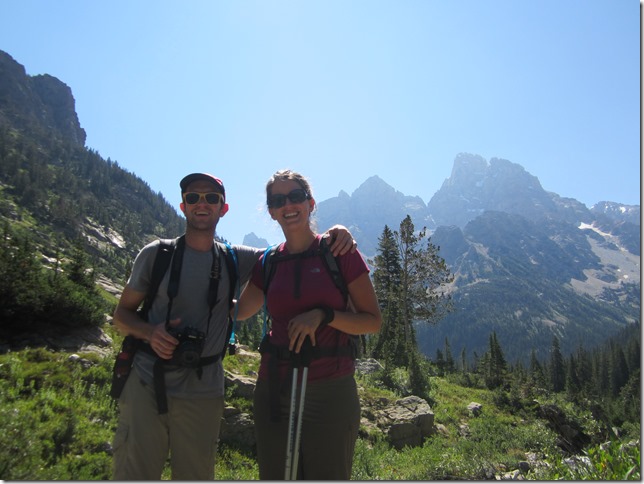 Camping 2017:
Float Trip and Baseball Sized Hail
California (Christmas 2016):
I did not leave my heart in San Francisco but I did enjoy it
Quick DC Trip Fall 2016: Washington, D.C.
Road Trip Summer 2016: Colorado, Utah, New Mexico
Feeling at home in Arches National Park
The only Good forest is a Petrified forest
And Yet Another Car Insurance Claim
Which Side of the Canyon is Grander?
Phoenix, Sedona, and the Grand Canyon (May 2016)
A few days in Phoenix, less than 24 hours in Sedona
It doesn't look any bigger than the Mauritania
Chicago (Spring Break 2016)
Road Trip (August 2015)-Colorado, Wyoming, South Dakota
Part 4: There really is no place like Wyoming
Part 5: Yellowstone…everything here is more amazing than anywhere else
Part 6: Yellowstone again because one post was taking me entirely too long to write
Italy (May 2015):
Rome wasn't built in a day and neither will I blog about it in one day
The Vatican Museum is just one long line to see the Sistine Chapel
Skulls and Femurs and Tibias, oh my?
Getting home is never really worth the trouble
Road Trip to Tennessee and the Great Smoky Mountains (August 2014):
Finishing Nashville at the Chattanooga Aquarium
Great Smoky Mountains, Hiking, and Bears
Random Short Trips:
Philadelphia: Happy Belated Thanksgiving
Local Trips/Day Trips:
Columbia Bottom Conservation Area (includes Jacks Fork Float Trip)
Howell Island Conservation Area
Bell Mountain and Toughness is just a word
Pre-Divorce Trips Worth Mentioning Anyway:
Celebrity Eclipse Cruise: Miami to Caribbean